08 April 2016 - 21:09
News ID:

4142
Qom Friday Prayer Leader:
Rasa – "The deal was still on paper when the US and the West began its ill-will and betrayal," Ayatollah Sa'idi stated during this weeks Friday Prayer sermon.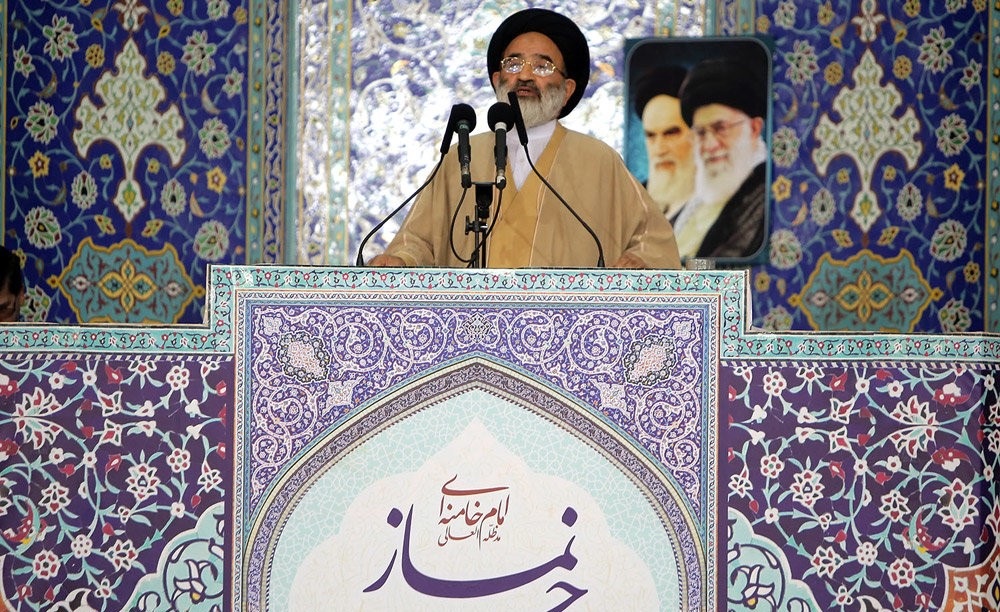 RNA – During his Friday prayer sermon delivered to a large and fervent crowd of believers in Qom's newly reopened and renovated Qods Prayer Hall, Hujjat al-Islam Sayyed Mohammad Sa'idi stated that in the Holy Quran, God says that the unbelievers are not loyal and we see this in regard to the JCPOA.
"The deal was still on paper when the US and the West began its ill-will and betrayal," he said.
The trustee of the Holy Shrine of Lady Fatimah al-Ma'sumah added that before President Hassan Rouhani came to power, Ayatollah Khamenei told those officials who asked for permission to negotiate with the P5+1 that he does not prohibit any negotiations but he knew that the talks were unlikely to have an effect because "the Americans have a long history of misconduct toward the Iranian nation."
Qom's Friday prayer leader appreciated the efforts made by the Rouhani administration in regard to the removal of the sanctions but added that the Quran and narrations state that the enemy is unreliable and stressed that officials must understand that even a small amount of "misplaced confidence" in the foreigners poses great harm to the interests of the nation.
Referring to comments made by several American presidential candidates, Ayatollah Sa'idi said: "[Donald Trump] has said that he will tear up the JCPOA on his first day in office and [Ted Cruz] has also spoken of its invalidity.
"These seemingly opposing factions in the US do not have any differences with each other in regard to their opposition to Islam and the Islamic Republic," he said.
His Eminence noted that the enemies should not be trusted, adding "we rely on God Almighty and if the enemies want to destroy the JCPOA, God is sufficient for us."
He added that former US President George W. Bush said that the US will create insecurity in Iran but despite Iran being in the middle of the hell that the Americans have created in the Middle East, Iran is the safest country in the region.
"Imam Khomeini said 'America can't do a damned thing' and 'We will never trust the enemies but we trust in God and His pious believers," he reminded.
111/112

Please type in your comments in English.
The comments that contain insults or libel to individuals, ethnicities, or contradictions with the laws of the country and religious teachings will not be disclosed