Representative of Falavarjan in Iranian Parliament:
Rasa – Hujjat al-Islam Mousavi-Largani said that engaging in new negotiations with the United States over the JCPOA would be a mistake and believes that negotiating with a country that doesn't respect any international commitment does not make sense.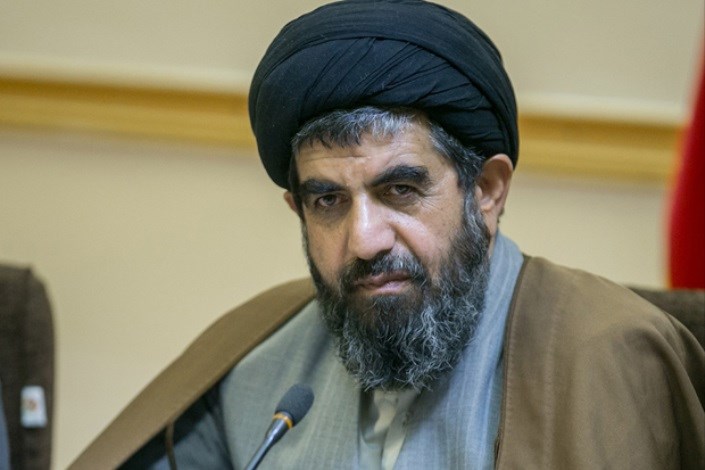 RNA – In an interview with the parliamentary correspondent of Rasa News Agency, Hujjat al-Islam Sayyed Naser Mousavi-Largani, the representative of the people Falavarjan in the Islamic Consultative Assembly, spoke about the request by the President of the United States, Donald Trump, to negotiate with the Iranian authorities and said, "The United States has slandered the country and people of Iran by calling them terrorists while the United States is the main contributor to terrorism in the world."
On July 30, Trump that he is ready to meet his Iranian counterpart, Hassan Rouhani, "any time they want to.
"It's good for the country, good for them, good for us and good for the world. No preconditions. If they want to meet, I'll meet," Trump said.
The member of the Economic Committee of the Islamic Consultative Assembly continued, "The Iranian people, especially during the contemporary period, have shown that they hate violence and terrorism, and we even witnessed that during the war against the Takfiri Daesh phenomenon that many families sent their children to the front lines to fight against the Takfiris."
Reiterating the negotiations between Iran and the United States over the last decade, Hujjat al-Islam Mousavi-Largani said, "During that time, the nuclear negotiating team wasn't captured by the smiles of the Americans and wasn't allowed to speak of face-to-face negotiations but in the administration of Hasan Rouhani, the issue of negotiating with the United States was discussed and accepted by the administration."
Referring to the disadvantages Iran suffered under the Joint Comprehensive Plan of Action (JCPOA), he stated, "We have seen that in the case of the JCPOA, Iran wasn't able to achieve its rights. The interesting part is that the United States withdrew from the JCPOA."
The member of the Clerical Faction of the Islamic Consultative Assembly stated, "One time, they placed their trust in a country that doesn't respect any treaties and the result was nothing more than a disadvantage and today, some people are still optimistic about Trump's remarks but reengaging in the futile work of negotiating with the United States would be a mistake."
On June 8, Trump has announced his decision to withdraw the United States from the JCPOA nuclear deal with the P5+1 group of countries and signed an executive order reimposing many sanctions on Iran to levy "maximum economic pressure" on the Islamic Republic, the first phase of which became effective on August 6.
Under the JCPOA, Iran undertook to put limits on its nuclear program in exchange for the removal of nuclear-related sanctions imposed against Tehran.
Rasa News Agency
112/975
Please type in your comments in English.
The comments that contain insults or libel to individuals, ethnicities, or contradictions with the laws of the country and religious teachings will not be disclosed