Hujjat al-Islam Na'im Qasim:
Rasa – The deputy general-secretary of Hezbollah emphasized that the status of political groups is determined by the vote of the people, not upon the support of the US, the Arab countries and the Zionist entity.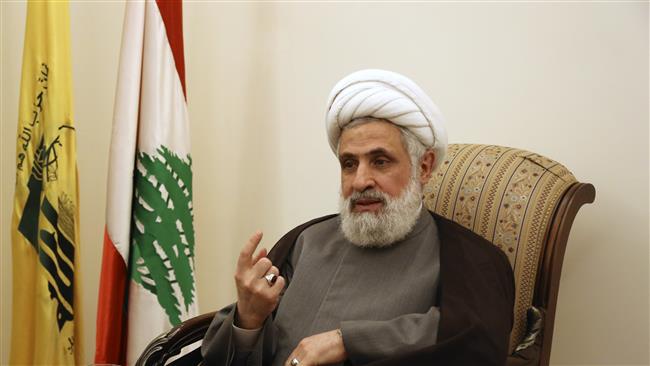 RNA – In a ceremony hosted by Hezbollah in the southern Lebanese village of al-Khiyam, Hujjat al-Islam Na'im Qasim, the deputy general-secretary of Hezbollah, gave his support for the current Lebanese government to hold parliamentary elections and form a new government and said, "The current government should act like a responsible government and continue its work until the holding of an election rather than acting as a caretaker government or wasting time."

The senior Lebanese Shi'ah cleric added that the current government is responsible for the main concerns of the people, such as water and electricity, and the solving the problems of the workers and employees and the treatment of unfavourable economic conditions and must lead the country to progress.

Referring to the rumours against Hezbollah, Hujjat al-Islam Qasim pointed out, "Some say Hezbollah supports the government because it benefits from it but we say that all the people benefit from this government because the existence of the state means the administration of the country in a correct manner and upon this basis, we call for the administration of the country."

Emphasizing the lack of change in Hezbollah's perspective, he stated, "The support of some Lebanese groups for foreigners will not change our view because the equation in Lebanon and its weights have been completely clarified. People were waiting for foreign powers and external forces to help them and overcome others but these foreign powers can no longer overcome other groups."

His Eminence emphasized that each group takes responsibility for itself and it can operate based on the size of its supporters and facilities in the country, not with the support of the Arab countries, the United States and the Zionist regime.

"Those who see their weight and the support with the foreigners have no place and will only suffer from their dependence on foreigners," he added.

Hujjat al-Islam Qasim called for holding of elections on the basis of proportional representation and said, "Proportional representation is the best basis for elections because it gives seats to any group based on its place and weight in the country. We also demand that elections be held at the appointed time and we oppose any delay for various excuses – even for one moment."

112/930/368
Please type in your comments in English.
The comments that contain insults or libel to individuals, ethnicities, or contradictions with the laws of the country and religious teachings will not be disclosed