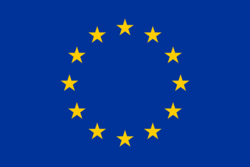 Courtesy of Donald Trump in the United States, far-right and nationalist parties saw strong gains in the European Union's elections on Sunday.
RNA - France's Emmanuel Macron, who has staked his presidency on persuading Europeans that the EU is the answer to the challenges of an uncertain, globalizing world economy, took a personal hit when his centrist movement was edged into second place by Marine Le Pen's anti-immigration, anti-Brussels National Rally.
Results from the European Parliament elections also suggest that far-right parties have scored considerable gains in other parts of Europe. In Italy, Matteo Salvini's anti-migrant League party won the most votes, marking a historic success for the far-right.
The leader of the far-right Sweden Democrats Jimmie Akesson celebrated with supporters at an election event in Stockholm as early results showed gains for his party in the European vote. Meanwhile, Dutch far-right leader Geert Wilders was kicked out of the European Parliament as results confirmed a win for the social democrats.
The center-right People's Party of Austrian Chancellor Sebastian Kurz also gained in the elections, with the far-right Freedom Party coming third. Last but not the least, Progressive Slovakia/Together coalition won EU election in Slovakia.
These exit polls are bad news for millions of immigrants, Muslims and minorities living in Europe, where the left has been banished to the political margins, socialism has devolved into nationalism or just plain corruption and racism. In this rising tide of right-wing populism, the liberal left commands only a few countries. In so many other places, increasingly illiberal, pro-Trump and racist leaders are in charge.
Trump and his European type should be understood in this context. While his European counterparts may not rhyme, they all dance to the same rhythm – no to immigrants, no to Muslims. These racist politicians have uniformly come to power by attacking globalization, Muslims and everything Islamic. They have criticized the neo-liberal transformations of the recent past that enriched the few at the expense of the many, while challenging the major political parties of the center left and center right that implemented the failed economic reforms such as austerity that unleashed such forces.
They have taken aim at immigration that has metastasized in political systems already ill equipped to handle a massive uptick in cross-border politics and from faraway lands in the Middle East. When politically useful, they have demonized immigrants and refugees who are one side effect of their forever war on terror, as well as victims of that very burgeoning globalization movement.
They have championed national sovereignty against the interventions of multilateral organizations like the United Nations, while blasting multicultural values and the human-rights groups that promote them. And they have taken advantage of social media like Facebook and Twitter that promote a version of participatory totalitarianism in which individuals can freely relinquish their racist remarks and abandon conventional news media.
The recent election results in Europe suggest that globalization, multilateralism and human rights have all become discredited at a popular level. A quick glance at the names of the parties that have won the elections reveals that the chattering classes, too, have noticed this Western trend.
The Trumps of this world have cannily identified a fundamental shift in the political playing field. By successfully linking all the ills facing their countries to liberals and their follies, as well as migrants, Muslims and refugees, they have now transformed the political landscape.
According to Fars News Agancy, elections for the European Parliament once again proved that it's a mistake to dismiss Trump's racist policies and right-wing moves. Europe is only part of his plan. Together, they will soon erode whatever is left of the foundations of international law and democratic societies - demonizing the media, immigrants and Muslims, working to suppress voter turnout, chipping away at the legal barriers between international peace and forever wars, and packing the UN with ideologues who support their neo-colonialist agenda.
In summation, the vast majority of the countries mobilizing to defeat Trump and his cohorts in Europe are working with traditional tools to effect global change at the UN. Having learned from past masters of populism, team Trump and European far-right populists instead are busy changing the playing field.
After all, the forces that gave rise to this tidal wave of right-wing populism remain in place: widening economic inequality, surging migrant flows, ballooning corruption scandals, forever wars in the Middle East, and a broke global economy. To deal with this new threat, a similarly international, broad-based, and fundamentally new approach is called for.
It's time for a movement to counteract far-right politicians and warmongering hordes the world over, a global coalition that joins people and politicians in a united, international effort to respond to the true global problems - climate change, endless wars, trade wars, and economic inequality and sanctions for whatever reasons - that threaten everyone on the planet.
847/940
Please type in your comments in English.
The comments that contain insults or libel to individuals, ethnicities, or contradictions with the laws of the country and religious teachings will not be disclosed