Service :
30 March 2020 - 12:17
News ID:

449823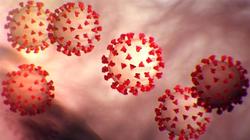 The devastating spread of the deadly coronavirus across every continent has triggered a debate: what if the virus was really a biological weapon?
RNA - Many contend, is it a weapon surreptitiously introduced to destabilize China with more than 1.4 billion people and described as the world's second largest economy, after the United States.
And US President Donald Trump has been roundly condemned for "a racist remark" after describing the deadly disease as "a Chinese virus."
Still, in the US, Senator Tom Cotton of Arkansas has repeated the charge that the virus was a creation of the Chinese military.
Chinese Foreign Ministry spokesman Lijian Zhao and Cotton of Arkansas have given credence to some version of the theory in the last month.
Chinese Foreign Ministry spokesman Lijian Zhao, for instance, retweeted a Russian article entitled "Covid-19: further evidence that the virus originated in the US". His retweet on March 13 was engaged with 45,000 times.
And the Russian article it referenced to was eventually shared over 60,000 times on Facebook, Twitter, and Reddit, and linked to by 116 other websites.
But one hard fact remains: the potentially destructive power of biological weapons which were banned by an international convention going back to 1975.
Microsoft co-founder and philanthropist Bill Gates predicted in a TED talk in 2015: "If anything kills over 10 million people in the next few decades, it is likely to be a highly infectious virus, rather than a war."
They will not be missiles, he warned, but microbes.
And two years later, Gates repeated the same warning at a side event during the World Economic Forum (WEF) in Davos: "It's pretty surprising how little preparedness there is for it."
Addressing the American Association for the Advancement of Science (AAAS) in Seattle last month, Gates said the impact of COVID-19 could be "very, very dramatic," particularly if it spreads to areas like sub-Saharan Africa and Southern Asia.
Some observes and media outlets maintain that the coronavirus is a human creation, weaponized by the West.
"Coronavirus could have originated from Latvia," suggested Sputnik Latvia on March 15, while another outlet, Geopolitica.ru, posited that the coronavirus may have been created in the United States as a biological weapon.
The coronavirus perhaps could be a perfect opportunity for the Western countries to watch how countries cope—or don't cope—with a major crisis.
After all, an adversary can exploit a crisis by adding a second one.
The United States could, for example, exacerbate Iran's coronavirus misery by imposing even more sanctions—as it did last week—or by staging cyberstrikes against power plants.
An American writer and former professor said Tuesday in an interview with Press TV that there was increasing evidence that the global coronavirus pandemic is a US biological warfare against other nations, despite the threat to America's own population.
"I think there's evidence it is a bioweapon, largely because of the international smuggling" between Canada's bioweapons lab and Harvard University in the US, said E Michael Jones, the current editor of Culture Wars magazine.
"The problem traditionally with all biological weapons is that they're very difficult to control."
Manish Tewari, a prominent Indian parliamentarian and spokesperson for the Indian National Congress, the country's leading opposition party, in a Twitter post said: "CoronaVirus is a bioweapon that went [rogue] or that was made to go [rogue]. It is an act of terror."
"International investigation conducted either under auspices of ICJ or ICC is necessary to unearth the truth & bring focus back on eradicating Biological Weapons," Tewari tweeted on March 12.
Prior to the widespread of the virus, some events raised suspicions that some US military or intelligence apparatus could be involved in the spread of the virus.
The detention of Zaosong Zheng's, a promising cancer researcher, on Dec. 10 last year signified an escalation in the FBI's efforts to root out scientists who, the US authorities say, are stealing research from American laboratories. Federal prosecutors warn that he may be charged with transporting stolen goods or with the theft of trade secrets, a felony that brings a prison term of up to 10 years.
Zheng reportedly confessed that he had planned to take the stolen samples to Sun Yat-sen Memorial Hospital, and publish the results under his own name.
In August 2018, Zheng entered the United States on a J-1 visa and conducted cancer-cell research at Beth Israel Deaconess Medical Center in Boston from Sept. 4, 2018, to Dec. 9, 2019.
It is alleged that on Dec. 9, 2019, Zheng stole 21 vials of biological research and attempted to smuggle them out of the United States aboard a flight destined for China.
Federal officers at Logan Airport discovered the vials hidden in a sock inside one of Zheng's bags, and not properly packaged.
It is alleged that initially, Zheng lied to officers about the contents of his luggage, but later admitted he had stolen the vials from a lab at Beth Israel.
Zheng stated that he intended to bring the vials to China to use them to conduct research in his own laboratory and publish the results under his own name.
Please type in your comments in English.
The comments that contain insults or libel to individuals, ethnicities, or contradictions with the laws of the country and religious teachings will not be disclosed