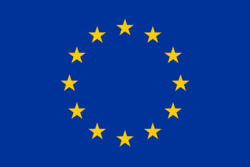 On Wednesday, May 8, Iranian President Hassan Rouhani gave the Group 4+1 (China, Russia, Britain and France Plus Germany) two months to fully implement the 2015 nuclear deal after Tehran modified two of its undertakings under the JCPOA in return for the US abrogation of the deal and other signatories' inability to provide Tehran with any economic merits under the agreement.
RNA - According to President Rouhani, after the US withdrawal from the deal last year, also known as the JCPOA, the European signatories pledged to take actions to neutralize the restrictions caused by the unilateral withdrawal, but to no avail.
Now as a consequence, President Rouhani says Iran is finding it increasingly hard to fight terrorism, establish regional security, prevent the flow of refugees to Europe, and confront illegal drugs traffickers, arguing that these moves require Iran to spend billions of dollars, which because of US sanctions and EU's inaction to provide Iran with the economic merits of the nuclear deal have been undermined.
The Wednesday's message is clear: If the nuclear deal is good for regional and global peace, then, everybody should pay for it, including those in Europe who expect Iran to finance and fight transit of drugs and stand against the flow of millions of refugees who are endeavoring to get to Europe single-handedly.
Indeed, Rouhani's warning is yet another reminder that despite US pressures and sanctions to cash-strap Iran, Tehran has been playing an important role in countering drugs trafficking from its eastern borders with Afghanistan - the world's largest opium producer. This Iranian devotion, however, is under strike by the western policies and could be undermined to a great degree, if the country cannot have access to international banking systems and transactions because of US sanctions. This includes preventing millions of refugees from the region who are doing everything they can to get themselves and their families to European shores.
It begs to emphasize that according to the United Nations Office on Drugs and Crime, Iran ranks first in the world in drug seizures. The country seizes around 80 percent of the opium and 40 percent of the heroin and morphine seized in the world. It also continues to pay a heavy price in the campaign against drugs trafficking.
It's a sentiment also shared by the World Drug Report and its annual overviews of the major developments in drug markets for the various drug categories, ranging from production to trafficking, including development of new routes, modalities, and consumption. The annual reports state:
"The flow of heroin along the long-established Balkan route, from Afghanistan to Western and Central Europe via Iran and Turkey, has declined in recent years. Various factors may have contributed to the decline in seizures along this route, including the success of law enforcement authorities in key transit countries like Iran, and a decline in demand in the destination market."
If that is the case, which clearly is, then how come the EU continues to sit on its hands by refusing to offer any help to Iran – diplomatically and logistically – including the implementation of its commitments under the JCPOA?
According to Fars News Agancy, just for the record, under the US sanctions regime, Western governments refuse to provide Iran not just with its own money but with high-tech monitoring tools and screening technology as well, which are crucial in effectively financing and guarding its long border with Afghanistan. Surely, they don't expect Iranian volunteers to make all those sacrifices when the US economic, banking and crude sanctions and EU's subordination to Washington cause and change in Iran's budget priorities?
Moreover, at the UN, Iran has always complained about the EU and other international bodies' lack of serious cooperation with Tehran in the campaign against drugs trafficking from Afghanistan. Over the past three decades or so, Iran has spent billions of dollars to seal its borders and prevent the transit of narcotics destined to European, Arab and Central Asian countries. Its war on drugs trade has also claimed the lives of nearly 4,000 Iranian police officers and soldiers. Still, many European countries are refusing to give any credit to Iran - let alone offer any technological, intelligence or financial assistance!
In any case, as maintained by President Rouhani on May 8, Iran's decades-long war against international drug cartels and its rigid and much costly efforts to stop the westward flow of the several-million-strong refugees are under much pressure and could weaken soon as it can no longer afford spending billions of dollars as economic pressures and shortages change and restrict priorities. Because of Washington's economic warfare, Tehran is unable to fight this war alone. Now is the time for other nations, including the EU countries, to join Iran in combating drugs trafficking and plans in line with developing and reconstructing Afghanistan. Tehran believes reconstruction and development could likewise help rein in drug production in Afghanistan. The Europeans who have long enjoyed Iran's benevolence for free should now help Iran continue its efforts against the flow of these refugees. Based on international rules and regulations, they should have contributed to these efforts in different ways, including through financial assistance. Iran has never requested them to pay their share, but they can at least stop their blows to these devoted efforts, since they are now damaging, rather than reinvigorating, Iran's endeavors through their economic compliance with the US sanctions in breach of the JCPOA.
The international community, specially the Europeans, should think it twice before fixing their eyes and minds only on their concerns rising from the costs of standing up to the US bullying policies.
847/940
Please type in your comments in English.
The comments that contain insults or libel to individuals, ethnicities, or contradictions with the laws of the country and religious teachings will not be disclosed