Service :
16 March 2020 - 07:46
News ID:

449625
Medical Student from Kashmir: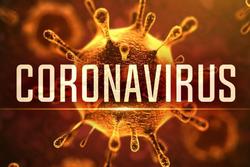 Speaking to Rasa News Agency English, Mohammad-Rafiq Kashmiri separated the propaganda from reality in regard to COVID-19.
RNA – In a discussion with Rasa News Agency English, Mr. Mohammad-Rafiq Kashmiri quoted verse 17:36 of the Holy Quran wherein God says: "Do not pursue that of which you have no knowledge. Indeed hearing, eyesight, and the heart — all of these are accountable" and referred to the spread of COVID-19 and explained, "It's true that the Novel Coronavirus has claimed 429 lives in Iran after its outbreak in the holy city of Qom and the Iranian government has confirmed 10,075 cases of Coronavirus so far and medical officials have assured that Iran will, in the near future, rein in the spread of the influenza-like virus which originated from China and that the 3,276 of the patients diagnosed with the virus have recovered as of March 12 is a sufficient proof of this."
The medical student from Kashmir added, "May I know what slogans calling for regime change and other anti-Iran slogans like 'death to the mullahs,' 'down with the Islamic system,' 'death to Iran' have to do with COVID-19? Shall I consider it as sympathy, solidarity, support or antagonism, mercilessness or hatred? I know that the thousands of American, Israeli and Saudi backed lobbies are trying to create panic, confusion and despair in Iran by circulating baseless and false news and are actively working on the orders of their masters to defame the Islamic Republic."
He said, "Coronavirus is a natural disaster but what intelligence agencies, Zionist, Takfiri lobbies and heartless humans are spreading on social media is a complete shame for humanity. This is a malignant tumour which can't be removed from their souls and hearts as their minds are polluted with anti-Iran thoughts."
Mr. Kashmiri quoted Dr. Norman Fried, a medical expert and a professor at Columbia University who told Fox News on March 11th: "The reason is simple: if there were a rapid response to properly quarantined patients in Iran, there would be a lower turnout for the elections that were recently held and this would question the electoral legitimacy that Iran is trying to maintain."
He added, "Knowing that it's a natural disaster or perhaps a biological war against the Islamic Republic, this so-called medical expert, Dr Norman Fried attacks Iran. COVID-19 has affected almost all continents, but why to target Iran alone, which is the fourth-most affected country by Coronavirus?
To all Indians and citizens of other countries
He noted, "Nobody has issued a statement that 'everything is normal in Iran,' nor are we eligible to do so as we don't have any authority nor are we connected to any news agency to publish such statements as accused by some students in their posts, statuses and comments but I would like to inform you that nobody has asked any Kashmiri or Indian student studying in Iran to evacuate the dormitories."
Mr. Kashmiri emphasized, "When some students and activists expose those who are trying to create mass hysteria and a panic-like situation by exaggerating the facts about the ongoing situation after the Coronavirus outbreak in Qom, the rumour-mongering groups and their masters call them 'Iran-loving maniacs.'"
To the media and other propaganda organizations
Addressing those who are spreading false information about the situation in Iran, he said, "It wasn't the Iranian Minister of Health and Medical Education, Sa'id Namaki, who tested positive with Coronavirus but it was his deputy, Iraj Harirchi. Check your facts before you make any statement. It wasn't the mayor of Qom who made false claims of fifty deaths but a member of the Islamic Consultative Assembly representing the city of Qom and if we ask you to correct these things we become Iranian agents!"
He noted, "The government declares a state of emergency when it believes a disaster has occurred or may be imminent and is severe enough to require state aid to supplement local resources in preventing or alleviating damages, loss, hardship or suffering which enables government officials to take extra measures to protect the public."
For medical and engineering students
Mr. Kashmiri stressed, "Who has imprisoned you? Who has arrested you? Aren't you safe there? Are you running out of essential services? I have asked these questions to the students studying in Iran in different universities. They said that there is nothing like anxiety and uneasiness in us and these claims are only rumours and panic created by some scare-mongering agencies. You keep saying that Iranian media is lying? That Iranian authorities are hiding the facts? If we respond to your false claims, you call us Iranian puppets. It's your government and concerned authorities who will decide about the evacuation process not Iran and as per logic, if your countries allow or order their respective airlines to fly from Iran to Delhi, Iran won't stop you, they even issued you exit visas. What else do you expect?"
He said, "Iran's Deputy Minister of Health and Medical Education was diagnosed with Coronavirus and was taken into quarantine like anyone else. Why would the Iranians hide this news? There is nothing to hide and all Iranian media outlets carried this news in their respective newspapers and media channels. For your information, unlike the ministers in our part of the world, Iranian ministers work on the ground, hence the high number of top officials contracting Coronavirus."
He explained, "When people heard the news of the Coronavirus outbreak in China, everyone was posting stuff like 'pray for China,' 'We support China' or if it was a European country people would have extended their sympathies and so on but when it comes to Iran, the enemies of humanity, tyrants and hypocrites chant "free Iran!" and "regime change"! Why?"
Mr. Kashmiri added, "Moreover, the World Health Organization (WHO) praised Iran's action against COVID-19 and role of Iranian religious leaders in the fight against this deadly virus, not me nor any pro-Iran platform, but everyone is after Iran, may I know why?"
He said, "It's important that you remain calm, maintain caution, not fall prey to rumours and stop creating sectarian issues! National disasters don't know any boundaries and don't distinguish between different sects, ethnicities, ideologies, religions and in order to fight against it, neither should we!"
Rasa News Agency
112/915
Please type in your comments in English.
The comments that contain insults or libel to individuals, ethnicities, or contradictions with the laws of the country and religious teachings will not be disclosed