Service :
12 June 2019 - 14:25
News ID:

445377
Rodney Martin: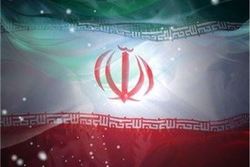 Multiple attempts by different US administrations to overturn the Islamic Republic have failed due to the resistance by the Iranian people, according to American political commentator Rodney Martin.
RNA - "Every American administration, since the 1979 [Islamic] Revolution, has attempted to interfere and overturn the Revolution," said former US Congressional Staffer Martin.
US President Donald Trump, as did his predecessors, has made efforts to overturn the revolution, Martin told Press TV in an interview on Tuesday.
"All the American presidents have tried and failed to overturn the will of the Iranian people. Donald Trump is no different," he said.
The analyst acknowledged that Iranians had a long history of resistance against threats by foreigners.
Martin said Iranian resistance is a main reason why the American pressure had failed.
He noted that Iran is a modern military power with a united population that will resist against the pressure exerted on it by the Trump administration.
Martin said a main difference that makes Trump stand out in contrast to his predecessors is that Trump is "all talk, and no action."
"Donald Trump is famous for talking big and then backing down and doing nothing," he noted.
He said Trump threatened to destroy North Korea and then backed down; he threatened to shut down the US government and then backed down. Trump will back down from his threats against the Iranians as well, according to Martin.
"He has repeated his same method of operation where he engages in blusterous bloviating big talk, and he may send a few troops and ships to the Middle East, but he will not engage in any massive military buildup or launch any sort of war of aggression against Iran," the analyst stated.
Martin said Trump, who pursues a second term in office, lacks the American people's support for any war against Iran, adding that he will refrain from military action against Iran because he knows war on Iran is unpopular in the US.
Trump knows war on Iran would cost him to lose votes in the 2020 presidential election, according to Martin. "This close to the election he would be trashed at the polls, and it would be certain political defeat."
847/940
Please type in your comments in English.
The comments that contain insults or libel to individuals, ethnicities, or contradictions with the laws of the country and religious teachings will not be disclosed