Iran: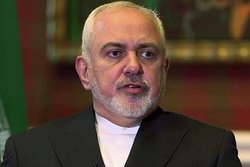 Iranian Foreign Minister Mohammad Javad Zarif said that foreign forces in Afghanistan are not going to solve the problems of the war-torn country, adding that such military deployments have proved to be contributing to the spread of extremism in the region.
RNA - "There is no military solution in Afghanistan," Zarif said on Monday, while delivering a speech at the 8th Ministerial Conference of Heart of Asia - Istanbul Process in Turkey.
"The presence of foreign forces has never brought stability in our region and has historically provided a recruiting ground for extremists," the top diplomat underlined, warning that the American and NATO troops in Afghanistan will have detrimental effects for the poor country.
"The announcement of a timetable for a responsible exit of foreign troops from Afghanistan would prepare the necessary ground for the Afghan government to promote peace and reconciliation process at the national level," Zarif added, noting that the Afghans have to seek unity and respect to their Constitution for solving their problems, rather than pinning hope on foreign military forces.
This is while, last month, Afghan Ambassador to Tehran Abdolqafour Lival underlined that Kabul does not want permanent deployment of foreign forces, and reiterated that there should be an end to foreign military buildup in Afghanistan.
Early in October, Iran's Prosecutor General Mohammad Jafar Montazeri blasted the US-led coalition for the soaring increase in production of different illicit drugs in Afghanistan, warning that the country is also turning into the pole of industrial narcotics.
The Iranian police officials maintain that drug production in Afghanistan has hugely increased since the US-led invasion of the country in 2001.
Afghan and western officials blame Washington and NATO for the change, saying that allies have "overlooked" the drug problem since invading the country more than 18 years ago.
Elsewhere in his address, Zarif urged Afghans to get united and develop national understanding mechanism.
"We consider the 2018 parliamentary and 2019 Presidential elections as crucial steps envisaged in the Constitution of Afghanistan. We urge our Afghan friends to settle any differences taking into account the absolute imperative of keeping Afghanistan's unity as well as the constitutional arrangements intact," he called for Afghans' solidarity and abidance by constitutional arrangements.
"In that regard, we support an Afghan-owned and Afghan-led peace process with the participation of all political groups and factions including the Taliban with the Afghan government in the center," the Iranian diplomatic chief called upon Afghans to promote national dialogue, adding that Tehran is supportive of intra-Afghan talks.
"Transparency and inclusiveness would be the keys to any successful prospect. We also encourage all relevant parties to participate in such an independent national dialogue and resolve their differences through constructive engagement and negotiations," he stated.
"We would also use every means at our disposal to facilitate a peace process that would preserve the achievements of the 2001 Bonn Conference, in particular, the Constitution of the Islamic Republic of Afghanistan as a solid foundation for any political solution," the top diplomat voiced concern that previous achievements may be wasted.
"Taking the views of neighboring countries and considering their legitimate concerns during the process would guarantee that the peace agreement has stronger supports regionally," he noted that regional issues are better to be addressed by regional countries rather than trans-regional players.
"We believe the United Nations could become active to bring all domestic groups as well as international partners of the Afghan government under one umbrella to facilitate this process," Zarif noted.
Iran's Foreign Minister then warned that the ISIL terrorist group is relocating to Afghanistan, adding that it should not be forgotten that the increasing threat of the ISIL in Afghanistan has led to "more bloodshed" and introduced "dangerous sectarian tendencies".
"More dangerously, it has radicalized the local armed groups in a competition over followers and recruits. As no one gained from introducing and supporting Daesh and other extremists in Syria and Iraq, no one will gain from introducing them to Afghanistan and Central Asia," he said, referring to the ISIL with its original Arabic title.
"This horrific trend needs to be arrested before it reaches catastrophic proportions. We firmly believe that we need to form a united front and strongly stand against Daesh," Zarif cautioned of consequences of a revival of the ISIL in Afghanistan.
Early in March, Lieutenant Commander of the Iranian Army's Air Force Brigadier General Ali Shadmani warned China, Russia and other regional states of the US attempts to relocate the ISIL terrorists to Afghanistan.
Elsewhere in his address, Zarif touched upon poverty and its negative consequences for security in Afghanistan.
"Afghanistan is a very rich country in terms of natural resources and the numerous capacities it enjoys. Regrettably, its people are deprived of such potential wealth. With poverty and underdevelopment, we shall never expect a durable success in the fight against terrorism, drugs or organized crime," he reminded that underdevelopment and poverty are encouraging the poor masses of the country to join criminal cartels and terrorist groups.
"Iran is building the third part of the Khaf-Harat railway, connecting Afghanistan to our railway network and through our network to the region and Europe. This would help Afghan businesses and traders bring their goods to regional markets and beyond. We also have provided traders from Afghanistan easy access to international waters through the strategic port of Chabahar. The Chabahar-Zahedan railway would complete a major section of the North-South corridor which connects Afghanistan and Central-Asian countries to open seas through Chabahar," he recounted Tehran's efforts for bringing development to Afghanistan.
"Iran is ready to continue to help the people and government of Afghanistan in their quest for peace and cooperate with all with the same objective," Zarif pledged that Tehran will keep supporting Kabul and Afghan people on their way toward prosperity and salvation.
Last month, Assistant to Iranian Foreign Minister and Director General of West Asia at Iran's ministry of foreign affairs Seyed Rasoul Mousavi underscored that his country's participation in any talks on Afghanistan depends on the partnership of the Kabul central government.
In September, Former Afghan President Hamid Karzai, in a meeting with Iran's special Envoy to Afghanistan Ebrahim Taherian, highlighted Tehran's key role in restoring peace and stability in the war-torn country.
In 2015, Retired Lieutenant General Douglas Lute, who served as a top advisor on the war during the Bush and Obama administrations in the US, told government interviewers, "We were devoid of a fundamental understanding of Afghanistan — we didn't know what we were doing," according to a piece published by the Washington Post on Monday.
Lute went on to lament the deaths of US military personnel that he blamed on bureaucratic entanglements between the State Department, the Pentagon and Congress.
847/940
Please type in your comments in English.
The comments that contain insults or libel to individuals, ethnicities, or contradictions with the laws of the country and religious teachings will not be disclosed