Rasa - New details about the disappearance and murder of Saudi dissident journalist Jamal Khashoggi have emerged, proving beyond any doubt that the mobster regime of Saudi Arabia has blood on its hands and shouldn't be allowed to pass the smell check.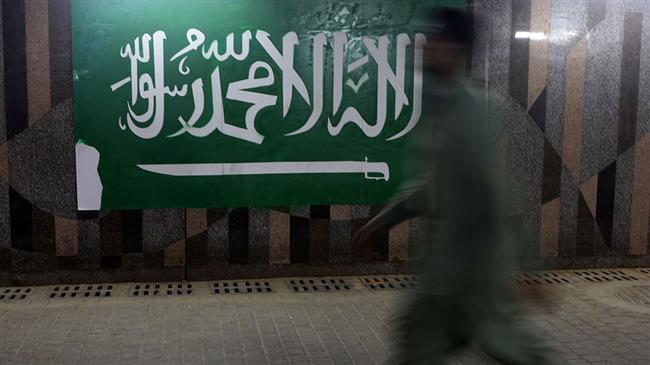 RNA - According to Turkish newspaper Sabah, Khashoggi used his Apple Watch to record conversations with Saudi officials and prove he was tortured to death. The paper reports that Saudi officials realized Khashoggi was wearing the watch only after he was killed, and that they used his fingerprint to unlock it. They managed to delete some files, but not all of them.
The paper says Khashoggi, who went missing after entering the Saudi Arabia consulate in Istanbul last week, was wearing the watch in the crucial moments before his disappearance and murder. The paper cites "reliable sources in a special intelligence department" and reports that the Washington Post journalist had turned on the recording feature before entering the consulate.
"The moments when Khashoggi was interrogated, tortured and murdered were recorded in the Apple Watch's memory," the paper said, adding that the watch was in sync with his iPhone, which he had left with his fiancé Hatice Cengiz. She was waiting outside the consulate at the time. That's why Cengiz hasn't just called for an investigation into Khashoggi's disappearance; she has urged for the responsible party, "irrespective of their political positions," to be punished.
Of course, some media outlets in the West have been quick to debunk this report, arguing that a cellular connection is not available for Apple's smartwatches in Turkey, or that "it isn't possible for Apple Watch to roam outside a user's carrier network coverage area." Even if an Apple Watch with a data plan from another country will not work in Turkey, it still doesn't change the fact that Khashoggi's fiancé was waiting outside when he went into the consulate and never came back - CCTV footage recorded Khashoggi entering the embassy with his fiancé staying behind.
At any rate, Turkey says Saudi Arabia is responsible for the abduction and murder of Khashoggi, and this has nothing to do with its political tensions with Riyadh. Per usual, Saudi Arabia denies the reports, claiming Khashoggi left the embassy prior to disappearing on October 2. The denial, however, hasn't stopped UN Chief Antonio Guterres from demanding the truth over the journalist's disappearance, saying he feared such disappearances would otherwise become a "new normal".
But such disappearances are "normal" and predictable for the brutal regime in Riyadh and its brutal politics. Any doubters should read the numerous reports issued in recent years by the UN Human Rights Council and international rights groups. Indeed, the murder and dismemberment of the Saudi critic is not new. The brutality has been there for decades, helping the regime to spook, silence and murder its critics.
Many reports make clear that Saudi Arabia has a well-established habit of denying citizens basic human freedoms, arresting critics, and crucifying people; the regime is currently pushing a death penalty for human rights activist Israa al-Ghomgham. Although President Donald Trump has warned there will be "severe punishment" if Saudi Arabia is found to be behind the death of Khashoggi, many more imprisoned dissidents and peaceful activists remain vulnerable. They are still being held without trial amid international outcry, and Washington would do nothing about it.
According to Fars News Agancy, it all boils down to this: Muhammad bin Salman, the Saudi crown prince and de facto ruler, is more of a rogue than a reformer. Murdering a critic on foreign soil is an escalation of this dismal trend. The good news is that his autocratic tendencies have had economic consequences, too. After the murder of Khashoggi, many Western investors, businesses and media groups decided to withdraw from an investment conference in Saudi Arabia later this month.
Certain principles are inviolable, though. The onus falls on the international civil community to take matters into its own hands, and impose swift and concrete consequences on the Saudis, whether it be in their brutal bombing of civilians in Yemen, or the murder of the US-based journalist in Istanbul.
The world community should condemn the Fascist regime of Saudi Arabia for its brutality, and make clear that it doesn't have a blank cheque for weapons and support. The autocratic regime cannot murder its critics and get away with it. That is all the more reason why the world needs to question the brutality of Saudi Arabia, and hold it to account.
847/940
Please type in your comments in English.
The comments that contain insults or libel to individuals, ethnicities, or contradictions with the laws of the country and religious teachings will not be disclosed