Service :
08 October 2018 - 14:43
News ID:

440912
Rasa - The Washington Post has urged the US government to "demand answers" from Saudi Arabia about dissident journalist Jamal Khashoggi who went missing and was reportedly murdered after visiting the kingdom's consulate in Istanbul.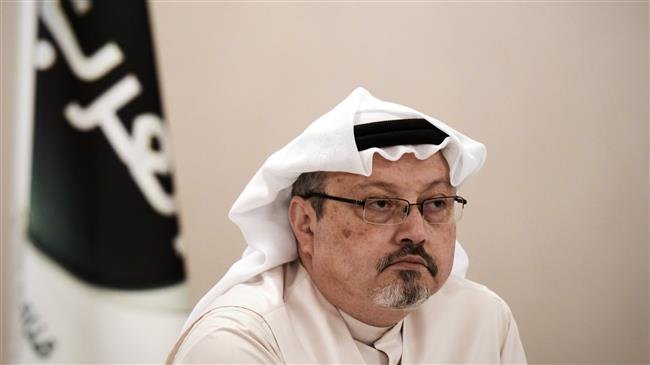 RNA - "The United States must now make a concerted effort to determine all the facts about Mr Khashoggi's disappearance," the newspaper said in an editorial late Sunday, calling on Washington to "demand answers, loud and clear."
Khashoggi, a prominent commentator on Saudi affairs who wrote for the Washington Post's Global Opinions section, lived in self-imposed exile in the US since September 2017, when he left Saudi Arabia amid a crackdown on critical voices.
The US magazine, The New Yorker, said Khashoggi had told it in August that he was worried about his life.
"The Saudi dissident, a fifty-nine-year-old former editor and government adviser, was convinced that the kingdom's new leadership wanted to kill him," it said in an opinion piece.
Khashoggi, an outspoken critic of the Saudi government who has also slammed Riyadh's aggression on Yemen, went missing on Tuesday after entering the Saudi consulate in Istanbul.
An adviser to Turkish President Recep Tayyip Erdogan said on Sunday that he believed Khashoggi was killed at the Saudi Arabian consulate.
Referring to the close relationship between the US and Saudi Arabia and President Donald Trump's treatment of Prince Mohammed as a "favored ally", the Post said the kingdom now should reciprocate with information about the whereabouts of the journalist.
"If the crown prince does not respond with full cooperation, Congress must, as a first step, suspend all military cooperation with the kingdom," the newspaper said.
The Saudis have been a willing recipient of Trump's courting, which began in earnest during his first presidential trip overseas, to Riyadh in May 2017.
According to the Post, the trip marked a foreign policy shift in which the administration began clearly to equate the purchase of US arms with the pursuit of American policy interests, the apex of which was a $110 billion deal in Saudi purchases.
"Since then, Trump rarely meets with a foreign leader — particularly from the Middle East — without publicly raising the subject of American sales of what he has referred to as 'lots of beautiful military equipment'."
US lawmakers on both sides of the aisle, long suspicious of Saudi religious extremism and historic ties to terrorism, more recently have been highly critical of Saudi actions in Yemen and at home.
However, they were dissuaded by the administration from stopping US military sales and assistance to the kingdom — the world's largest purchaser of American weapons and a key partner in White House plans to pressure Iran and to forge an Israeli-Arab alliance.
'Khashoggi murder could complicate US-Saudi ties'
The Post said confirmation that Khashoggi was killed or even his disappearance at Saudi hands is likely to spark a new round of congressional pressure to reassess the relationship with Riyadh.
"If this deeply disturbing news report is confirmed, the United States & the civilized world must respond strongly, and I will review all options in Senate," Republican Senator Marco Rubio tweeted Sunday, among a number of similar comments.
The Washington Post also urged Ankara to reveal any evidence it has about Khashoggi's alleged killing, and to "spare no avenue to investigate."
According to Press TV, Saudi Arabia, it said, should explain the presence of a group of about 15 Saudi nationals, some of them officials, who traveled to Istanbul and were at the consulate at the same time as Khashoggi.
"We are hoping against hope that Mr Khashoggi is unharmed and will soon return to his writing desk," the daily said.
"If the reports of his murder prove true, grief must be accompanied by accountability for those who carried out the murder and those who ordered it."
The incident is also most likely to create a diplomatic crisis with Turkey.
Saudi Arabia's political brinksmanship first came to the fore last November when Lebanon's Prime Minister Saad Hariri arrived in Riyadh expecting to spend the day with the crown prince, but instead found himself manhandled by Saudi security forces and forced to resign his position.
According to the New York Times, citing unnamed Lebanese and Western officials, the Lebanese leader who also holds a Saudi passport was only freed after lobbying by foreign diplomats.
847/940
Please type in your comments in English.
The comments that contain insults or libel to individuals, ethnicities, or contradictions with the laws of the country and religious teachings will not be disclosed