Rasa - We now know for sure what we had already suspected for years that the United States diplomats and diplomatic missions across the globe are in fact front companies that promote the Military-Industrial Complex's global weapons sales.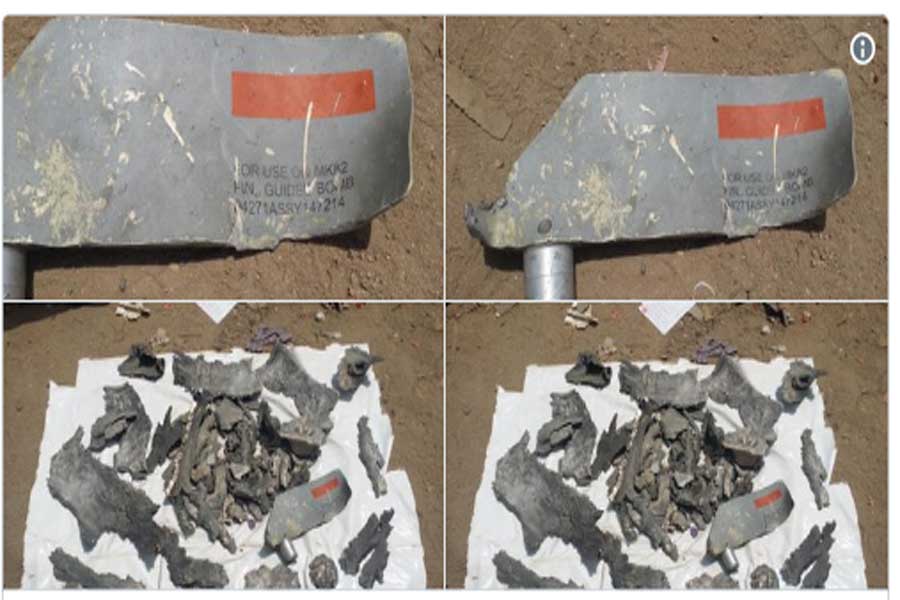 RNA - Their one constant high priority is selling weapons made by America's major arms-makers to other countries. Though private companies, they increasingly find the US diplomatic corps working as their sales team.
This represents official determination to see the US remain the world's largest exporter of weapons and instigator of wars. This is a foregone conclusion with or without diplomats hectoring every Arab country to buy American and attending weapons shows to push US products.
In the prevailing environment, don't expect these arms manufacturers and their diplomatic fronts to decline Saudi Arabia's requests for yet more military equipment and supplies amid mass execution of pro-democracy prisoners at home and the ongoing war on Yemen.
US diplomats will always ignore calls to end their lethal trade, though hundreds of thousands of people across the world are calling on the US and EU governments to bring in an arms embargo on Riyadh, the UAE and a host of others.
A new UN report has already lashed out at Saudi Arabia for being involved in breaches of humanitarian law in war-torn Yemen. The UN Human Rights Council says it has reliable evidence from humanitarian organizations including the head of UNICEF in Yemen that the Saudi-led coalition is involved in horrific actions against children.
And if that's not enough, according to experts from Physicians for Human Rights, Doctors Without Borders, and the Open Society Foundation, the growing number of indiscriminate bombings in Yemen by the Saudi-led and US-backed coalition had taken a heavy toll on medical personnel serving with humanitarian organizations. These attacks on schools, hospitals, and even wedding parties prevent medical care being provided to those in need - largely under siege, particularly in Hodeidah.
Under international law, it is unlawful for the Saudi-led coalition to use American-Western weapons indiscriminately in civilian areas or through illegal blockade to obstruct the delivery of basic and life-saving supplies to civilian areas. It violates the other key principle of the laws of war which also makes the US complicit in Saudi war crimes.
The UN Security Council should therefore condemn the Saudi-led violations and atrocities in the strongest possible terms. Sending the regime changers more arms and allowing them to continue the illegal war on the poorest nation in the Middle East will only make the situation worse.
According to Fars News Agancy, the UN Security Council also has the power to refer the American war crimes to the International Criminal Court in The Hague. The US should take responsibility and stop being content to live with Saudi war crimes.
It is said lips and tongues lie, but actions never do. No matter what words are spoken, actions betray the truth about the US government's foreign policy.
US-based companies are still the number one supplier of arms to Saudi Arabia, which hit the $100-billion-mark last year. What's more, the Pentagon has announced initial approval of new arms sale this year, including gunships, bombs, munitions and weapons parts worth billions of dollars.
Whichever way you cut it, this is not a move from which the US, the House of Saud and their rogue partners will ever back down any time soon. They have no intention to shove the war machine into reverse gear in a region bristling with American weapons.
Taken in total, the US diplomatic missions should never have been arming repressive Saudi Arabia in the first place. Their diplomatic support for the regime and its partners makes them complicit in its wrongs. The only way to avoid a humanitarian disaster is for the US and its diplomatic missions to end such a shameful relationship which only props up and supports Saudi repression at home and military aggression abroad.
847/940
Please type in your comments in English.
The comments that contain insults or libel to individuals, ethnicities, or contradictions with the laws of the country and religious teachings will not be disclosed