Rasa - To expose the myth of a free press in the United States requires a more grounded sense of how the international press operates and is treated in the land of the free. It also requires a more careful presentation of the strength and characteristics of that myth.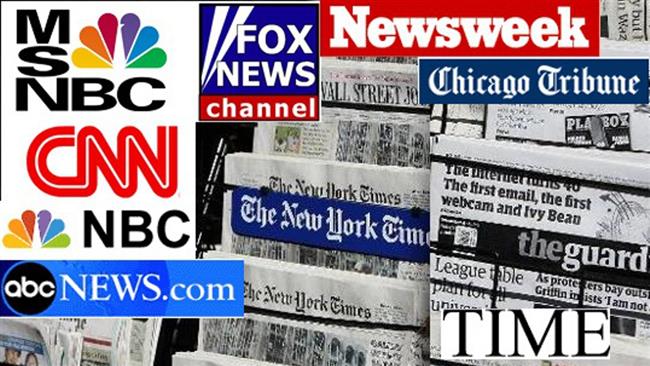 RNA - In the myth of US press freedom, the new 2019 National Defense Authorization Act (NDAA) should provide an eye-opening history of press in public life that overturns America's most cherished myth.
After successfully containing RT (Russia) and China Daily (China) and other international TV news networks, US authorities are now saying that foreign-owned media outlets that don't always tow the line in the US could find themselves under dramatically increased scrutiny under the 2019 National Defense Authorization Act. Analysts are predicting that Qatar's al-Jazeera will be the next news media outlet to fall victim.
This is because the NDAA provisions were designed by groups and lobbies openly hostile to Russia, Qatar, Iran and China, and are aimed at forcing international news outlets and others to register as "foreign agents" because of their ties to overseas governments, and especially because of their content which is anti-war.
The alternative media outlets being targeted by this will have to file reports every six months with the US government defending their status as media outlets, meaning that this measure is a permanent burden on foreign media outlets that the US government has a problem with.
Onerous reporting requirements are to be centered on media outlets that the US government has a problem with too, especially those that criticize Saudi Arabia and Israel, and America's endless wars in the Middle East. Little wonder there is no suggestion that outlets owned by Israel and Saudi Arabia will even be considered. The common denominator is not foreign government control, but rather the content.
Still, it debunks the myth that America respects press freedom and freedom of expression. It serves as further evidence that press freedom in the US has been compromised. Often extolled as sacred and inviolable, the US advocacy of press freedom has proven hypocritical as well, intended to not only stigmatize independent international reporting as foreign propaganda but also tar anyone who appears on their programs as spies and making proponents of alternative views even more fearful and self-censoring.
According to Fars News Agancy, obviously, that has to be a terrible thing for the US government, which claims to be at the forefront of press freedom, to hear different opinions and reporting on world events that conflict with those of its own or allies.
There is a telling irony, ignored by the mainstream America media, in all of this as well. Even in their daily news coverage, the mainstream US media have felt the "invisible hand" of Washington as well. The White House press secretary always notifies the media if the president does not want a certain matter to hit the headlines. A media outlet that defies this instruction will be confronted. This could range from being denied a chance to have a breakfast meeting with the president or receive no reply to an application to have an interview with the president, to something far more serious.
It's yet another reminder that the US government has never kept its hands clear of the American media either, including the social media. A report disclosed by former NSA employee Edward Snowden reveals that about one-third of the world's international long-distance calls are transferred via the US or its agencies, and almost all Internet communications are stored and examined by its surveillance apparatus.
As is, the US continues to strengthen its control over the domestic and international media and, at the same time, advocates so-called press freedom to boost its international reputation. For those who have been longing for US-style press freedom, the 2019 National Defense Authorization Act should act as a wake-up call.
All of this is a great shame for the US government and its cohorts. They show how many sectors of the American media are constrained and how foreign media outlets are intimidated by the US government and lobby pressures. From now on, alternative media outlets, independent reporters and investigators stationed in the US will no longer be able to criticize the US government and its destabilizing policies on the planet.
847/940
Please type in your comments in English.
The comments that contain insults or libel to individuals, ethnicities, or contradictions with the laws of the country and religious teachings will not be disclosed