Service :
07 August 2018 - 22:30
News ID:

438996
Rasa - Member of the PLO Executive Committee Ahmad Abu Holi, who holds the position of the Chairman of the PLO's Refugees Affairs Department, said the US administration does not have the right to determine the fate of the United Nations Relief and Works Agency for Palestine Refugees (UNRWA)'s mandate.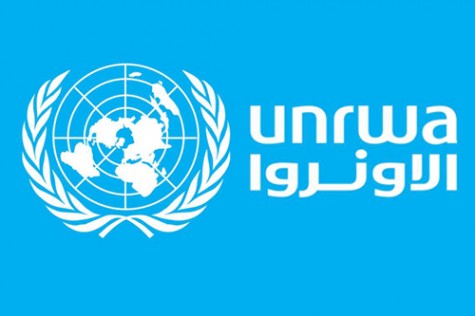 RNA - In a statement issued on Monday, Abu Holi rejected the call made by the White House to change UNRWA's mandate, pointing out that such call is coupled with the hostility campaign led by the Israeli government against UNRWA and with Israeli Prime Minister Benjamin Netanyahu's accusations that its continued mandate has perpetuated and prolonged the refugee issue, WAFA reported.
Abu Holi stated that UNRWA will continue its work - as mandated by the United Nations - providing services to Palestinian refugees until the implementation of Resolution 194 and the return of Palestinian refugees to the homes they were displaced from in 1948.
He stressed that the UNRWA is a stabilizing factor in the region and any attempt to eliminate it will push the region into more violence and instability.
He called on the United Nations to provide sustained financial support to UNRWA's budget to ensure its continuity in response to the White House's call to change the mandate of UNRWA.
According to Fars News Agancy, Abu Holi announced that Palestinians in the Diaspora and their homeland will drop the American plot that targets their cause, including the right to return to its homes they were forced to leave in the year 1948; as stipulated in Resolution 194.
Reacting to attempts by the United States administration to disband UNRWA and efforts by the US Congress to redefine the Palestinian refugee, Palestine Liberation Organization (PLO) Executive Committee member Hanan Ashrawi stated on Monday that the US has no jurisdiction to disband UNRWA or to deprive Palestinian refugees of their rights.
"Seventy years ago, the people of Palestine suffered a grave historical injustice with the creation of the state of Israel on Palestinian land and the forcible dispossession and expulsion of 750,000 indigenous Palestinians," Ashrawi said in a statement.
"Such a process of uprooting, displacement, destruction, and oppression persists until today— Israel continues to commit egregious violations of international law and human rights against the Palestinian people; it still acts with impunity and enjoys full immunity," she added.
"Yet, rather than hold the belligerent occupier to account, the United States administration and members of Congress are bent on targeting the most vulnerable segment of the Palestinian population and redefining the status of Palestinian refugees in order to eradicate them as an issue and to destroy their rights as stipulated by international law and conventions," she stressed.
Ashrawi was referring to revelation by Foreign Policy journal that Jared Kushner, a senior advisor to US President Donald Trump who has been placed in charge of brokering peace between the Palestinians and Israel, is doing Israel's bidding and working to take the issue of Palestinian refugees off the table.
According to Foreign Policy, in a recent email to Trump's Middle East Envoy Jason Greenblatt, Kushner wrote, "It is important to have an honest and sincere effort to disrupt UNRWA".
He also suggested handing over the responsibility of the Palestinian refugees to their host countries who are supposed to absorb them in order to eliminate any chance of implementing the right of return.
To make matters worse, Congressman Doug Lamborn, a Republican representing the 5th district of Colorado, introduced H.R. 6451, UNRWA Reform and Refugee Support Act of 2018, on which aims to change the United States' definition of a Palestinian refugee and to assistance to UNRWA and to redirect it to "the Administrator of the United States Agency for International Development for providing assistance to other populations in need in the West Bank, Gaza, Jordan, Lebanon, and Syria".
In a press release, Lamborn stated that "this bill ensures that US taxpayer dollars dedicated to refugees should only contribute to UNRWA to the extent that it resettles the original refugees from 1948, not the great-grandchildren who may have not even grown up in the Middle East but comfortably in other nations".
"This is a very disingenuous way of reinventing the definition of a refugee and applying it only to the Palestinian refugees in order to rob them of their rights and to maintain Israel's Jewish exclusivity," Ashrawi noted, explaining that "such a campaign targets more than 5.3 million people, many of whom continue to endure grave hardships and deprivation and have suffered repeated displacement, and threatens to defund UNRWA; in addition to being illegal and irresponsible, it is also extremely cruel and inhumane. The US has no mandate to abrogate the rights of Palestinian refugees or to amend international law and consensus unilaterally for the benefit of Israeli impunity and violations, including its racist policies as clearly articulated by its Jewish Nation-State Law".
847/940
Please type in your comments in English.
The comments that contain insults or libel to individuals, ethnicities, or contradictions with the laws of the country and religious teachings will not be disclosed