Service :
09 February 2018 - 22:43
News ID:

436315
Interview with Professor Robert Gleave from UK:
Rasa – Dr. Robert Gleave, the director of the Centre for the Study of Islam at University of Exeter, explained his views on extremism and the place of real Islam in Europe.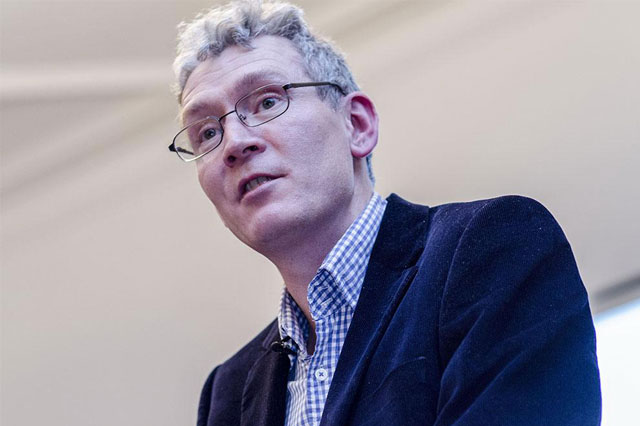 RNA – During the International conference of "Islam in Europe: Prospects and Challenges" that was held on Wednesday in Qom, Hawzah News Agency interviewed professor Dr. Robert Gleave, the director of the Centre for the Study of Islam at University of Exeter in the United Kingdom.

What's the place of extremism in Europe now?

As Ayatollah Dr. Hadavi-Tehrani said very nicely there are different sorts of extremism; we're very worried and concerned about the rise of anti-foreigner extremism, these are far-right groups who have sort of allegiance to Nazi ideology, who in Europe are becoming a threat to the stability of our culture and our society by attacking certain ethnic minority groups, Muslims included. So that's one type of extremism, which is a concern. The reaction to that is sometimes for Muslim groups to turn to Salafism, specifically Jihadi Salafism, and this is a concern as well, as we have to deal with young people in particular who don't feel any respect for the scholarly authorities, so they turn to the Internet, and on the Internet they find lots of people who promote Salafi Jihadi ideology and they're drawn into that. So the irresponsible use of the Internet is increasing. This is part of the reason why governments are outlawing the promotion of extremist ideas on the internet, not just in public places. This is the concern of the moment.

What's the place of real Islam in Western countries?

I think if you ask people what the real Islam is, you'll get many different opinions. But what we do have with the Muslim community is a community that is willing to engage with British society and with European society more broadly, it's willing to engage, be a part of the society and contribute to the society, and most people will judge Islam through the integration and cooperation with Muslim people. So that's what I think we need to think about. If people have Islamophobia within them they will change their minds through contact and sharing the same values with Muslims and I think that's where I think we need to place our efforts today.

How do you see Iran?

It's fantastic, I love it. I've been here before, I've spent time in Iran and in Qom, before. People are extremely friendly and very open to people who have different ideas and who come from different backgrounds, so I think it's fantastic. Thank you.

112/940
Please type in your comments in English.
The comments that contain insults or libel to individuals, ethnicities, or contradictions with the laws of the country and religious teachings will not be disclosed