Rasa - Last week, the US administration announced a total of $12 million reward for information delivery to the American intelligence apparatuses that leads to capture of Talal Hammiyeh and Fouad Shukr, two senior commanders of Lebanon's Hezbollah.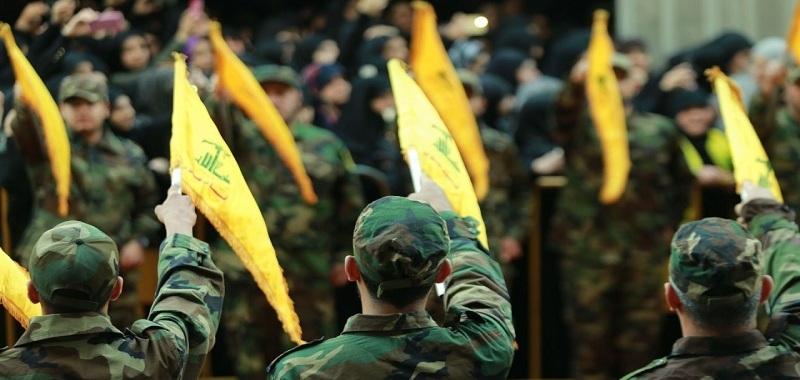 RNA - Last week, the US administration announced a total of $12 million reward for information delivery to the American intelligence apparatuses that leads to capture of Talal Hammiyeh and Fouad Shukr, two senior commanders of Lebanon's Hezbollah.
Washington took the new anti-Hezbollah measure, while in late September the US Congress approved a bill of sanctions presented by Ed Royce, Republican of California, described to be much tougher than those imposed on the Lebanese group in 2014, a legislation targeting the group's financial activities and links.
The move drew the Israeli and Saudi regimes' welcome and support, emboldening even more threats by the Israeli officials against Hezbollah. Thamer al-Sabhan, the Saudi regime's minister of state for the Arab affairs, also praised the fresh restrictions on Hezbollah and highlighted what he called a need for establishment of an international coalition to confront the group.
It appears that a sort of special coordination is looming between the US and its regional allies, on top of them Riyadh and Tel Aviv, to launch a large-scale campaign of confrontation against Hezbollah, and the Axis of Resistance as a whole. But what is driving these moves? And what are the consequences of the US steps in the region?
Hezbollah's regional triumphs
In 2006, Hezbollah gained more popularity than ever after it defeated the Israeli regime, and gained a triumph unprecedented in the record of the Arab-Israeli conflicts after occupation of Palestine. Now it is apparently a big and influential force on the fronts of combat against the takfiri terrorist groups, including ISIS, who are implementing a Western-Arab-Israeli project to split Syria. Hezbollah's military strength along with its genius on the Syrian battlegrounds buoyed up the Lebanese group to a notably effective regional actor. This spurs the US, Saudi Arabia, and the Israeli regime, three parties that see Hezbollah as a brewing threat to their interests, to act hostilely, including putting strains on the resistance movement in a bid to curb its thriving power.
Hezbollah's popularity at home
The political standoff caused by deep division between the Lebanese political factions over choosing a president after two years of empty seat was finally resolved by role playing of Hezbollah and March 8 Alliance, a parliamentary bloc allied to it. The solution to the political limbo bore witness to the Hezbollah influence among the Lebanese people. The presidency deal, in fact, signaled increase of the group's political power beside its military power. The US fresh measure against Hezbollah military leaders comes in order to cut its maneuvering potentials on the national stage and, if possible, hit tenets of its legitimacy in the nation.
Hezbollah challenges Israeli interests
Hezbollah's domestic and foreign power as well as its popularity does not appeal to Tel Aviv and its Western and regional patrons, as the Lebanese resistant group has presented a novel model of anti-Israeli struggle, stripping the occupying regime of its regional superiority. Hezbollah highlights the need for keeping alive the Palestinian cause and the ideals for freedom of the Palestine territories among the Muslims. That is the worst threat felt by Tel Aviv as a result of Hezbollah's regional policy.
Hezbollah foils American schemes in Syria
Another drive for Washington's anti-Hezbollah measures has to do with the massive Resistance camp's gains which necessarily means practical collapse of the American plans for the war-hit Syria. By targeting one of major Axis of Resistance's wings and setting up new roadblocks ahead of its activism, Trump seeks weakening Hezbollah for the final end of Resistance impairment as its parent camp. Rewarding any information about Hezbollah military heads is the least move the Americans can take to make up for their regional fiascos.
But such pressures hardly go without repercussions. Such strains are expected to draw further anti-American and anti-Israeli sentiments in the Lebanese society because of Hezbollah's social base and its political influence locally. Hezbollah combats takfiri groups in Syria in order to help restore stability to the region and its country, just unlike practical US, Saudi Arabia, and Israeli regime support of tense conditions through backing a spectrum of terrorist organizations fighting the Syrian government. Such anti-terror involvement wins approval of not only the Lebanese people but also the political factions, something precluding effective harm to Hezbollah as Washington and its partners wish to see as a pay-off of their latest arrangement.
Still another outcome of the American hostility rests with Hezbollah reaction to pressures through expanding range of its actions against Washington and Tel Aviv's regional interests, especially in Syria, something expected to come out with further escalation of tensions. Israeli officials repeatedly asserted that they will not stand Hezbollah presence on the borders of the Golan Heights, a Syrian territory occupied by the Israeli regime. So the new measures are aimed at pressing their major opponent in Syria.
With regard to the new US sanctions against Iranian entities, including the Islamic Revolutionary Guards Corps (IRGC), and threatening to scrap the 2015 nuclear deal with Tehran, it can be noted that sanctioning Hezbollah commanders is part of a big regional puzzle designed to vitiate the Resistance. Despite showing this degree of vehemence in dealing with Hezbollah, the measure seems to be doomed to failure.
Source: Alwaght
847/940
Please type in your comments in English.
The comments that contain insults or libel to individuals, ethnicities, or contradictions with the laws of the country and religious teachings will not be disclosed