Rasa - Despite international condemnations and calls for halting the indiscriminate airstrikes and air war, the United States government has escalated military operations across the Afghan and ISIL wars. It has also granted an ever-growing level of autonomy to the Pentagon regime and military commanders.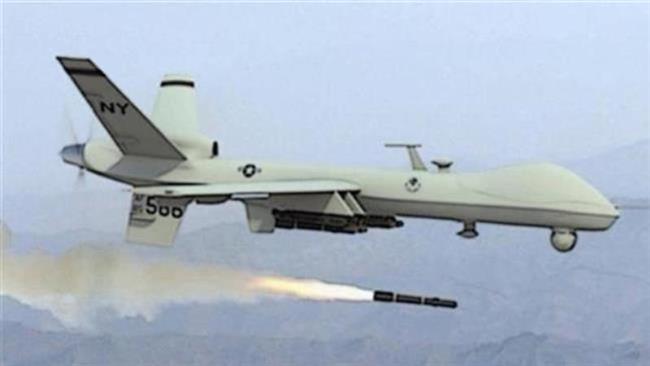 RNA - Unsurprisingly, this has had a broad impact on the way those wars have been fought, and at this point US airstrikes in Iraq, Syria, Yemen and Afghanistan are all at multi-year highs, with the former three seeing their highest level of strikes in the war, and Afghanistan at its highest since 2012. Increased autonomy means less and less obstacles to attacks, and hence more and more attacks targeting civilians. The US seems to believe that more attacks would necessarily improve the wars, though in Afghanistan the situation has continued to worsen throughout this latest escalation.
The Pentagon regime officials are claiming this has yielded "progress" in Iraq, though that appears to simply be a conclusion drawn because the US has progressively increased its airstrikes throughout a period in which Iraqi forces were already retaking territory. The same is true in Syria, where the allied forces of Iran, Syria, Russia and Hezbollah are already retaking territory and not US troops and certainly not their terrorist partners.
But that hasn't stopped President Donald Trump from wanting an even more aggressive drone posture from the CIA, or granting them broad autonomy in who to kill and when. This includes allowing CIA strikes in Syria, something which heretofore hasn't been mentioned, much less endorsed by the Syrian government. Mind you, with or without Trump's permission, the Pentagon regime and the CIA have already expanded the aggressive drone war from Afghanistan into Syria and Yemen, despite objections from the governments in those countries.
And this is just the tip of the iceberg. As we speak, the Trump White House is busy drafting a new written policy on drone operations across the world which would greatly expand the CIA's ability to carry out illegal covert strikes not just in its typical handful of countries, but into warzones the Pentagon is already operating in.
For instance, in Yemen the situation has got so much out of control that many family members of US drone victims are seeking an apology from the US government and an admission that the strikes are unlawful. US authorities are facing a number of such cases as victims' families and survivors seek accountability and campaigners attempt to part the cloud of secrecy surrounding killer drones. Their effort comes as new figures from rights group Reprieve reveal a drastic increase in the rate of strikes and multiple civilian deaths in Yemen since Donald Trump became president.
Lawyers representing these unfortunate families and victims have argued at the appeals court in Washington that drone operators intentionally target suspected militants even when their cars speed into the markets or enter a crowded civilian area. The point is this: US drone operators can and should avoid targeting suspected militants hiding among the civilian populations. They could easily call on officials to attempt to detain them instead of blowing them up along with many innocent civilians and bystanders.
Even though they are labelled as suspects, they cannot be targeted in the so-called "signature strike" based on a pattern of suspicious behavior as identified through metadata. No one knows if they belong to Al-Qaeda or ISIL, this includes American drone operators.
All together, it calls into question the lack of oversight of US policy on targeted killing, as well as the legality of drone wars in Yemen, Syria, and elsewhere. Congressional oversight is a joke - and a bad one at that. Instead, the United Nations must establish a clear policy for drone strikes and precise avenues for accountability by the US government. Whatever comes out of this policy should be binding. The UN must hang onto its Charter and policy and push to have the cases of US drones targeting civilians in Syria, Yemen, Afghanistan and elsewhere heard at the International Criminal Court in The Hague.
847/940
Please type in your comments in English.
The comments that contain insults or libel to individuals, ethnicities, or contradictions with the laws of the country and religious teachings will not be disclosed