Rasa - The resistance group of Hamas has publicly agreed to all major demands by President Mahmoud Abbas for a reconciliation deal with Fatah, meant to lead to elections and a unity government.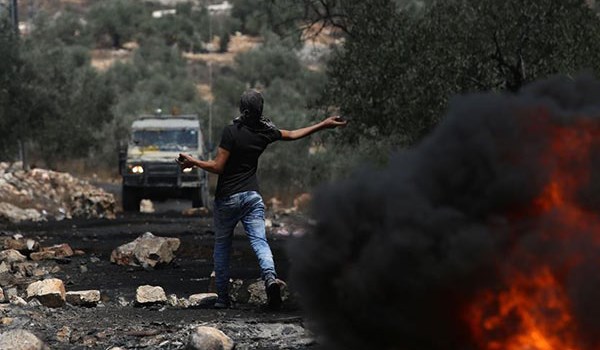 RNA - To that end, Hamas has dissolved the Administrative Committee that currently runs the Gaza Strip, and has suggested they are ready to hand over Gaza to a government of reconciliation that would prepare for the elections. It's not clear how into this proposal the Abbas government is, or whether they are willing to risk unification and free elections that they might not win. The 2007 split, after all, came after a decisive Hamas win in the elections, and Abbas refusing to respect the results.
There are still a lot of questions to be resolved about this unification as well, but the pressure is definitely on Abbas now, given his party's recent struggles even in elections boycotted by the real rival parties. However, reunification would be a major change, and would give the Palestinians a unified force to stand against the usurper regime of Israel and its expansionist policies in occupied Palestine.
The message to Israel and its American patrons is clear: The resistance, the besieged city of Gaza, and its long-suffering people are not your bargaining chip! Whatever line the Americans and Israelis use to compel Abbas to quit the Palestinian unity deal, the end result is inescapable. Killing the unity deal will put Tel Aviv back on a path to war with Hamas and Gaza – plus building ever more illegal settlement units on occupied Palestinian lands. Which is exactly what Prime Minister Benjamin Netanyahu has sought for the past 25 years - the impunity bestowed on Israel by the US and the international community. With President Donald Trump in the White House, he also has a receptive ear for his shifting and contradictory arguments to push for yet another American-backed slaughter in the Gaza Strip.
Indeed, the ongoing sorry state of affairs in the occupied territories is a direct consequence of division among all Palestinian ranks. They have no one to blame but themselves. The current situation is a reminder that the international community also continues to fail to hold Israel accountable for its violations of international law and to defend the basic human rights of the Palestinian people. If the international community is obliged to remedy its moral responsibility to the victims of Israeli war and occupation, by working to end Israel's occupation and other abuses of Palestinian rights, and by helping the Palestinians to finally establish a unity government, then the lives of many Palestinians will not have been lost in vain.
Failure to form a unity government will only allow Israel to continue to abuse Palestinian rights without consequence and to enable the violence of its proxies, whether it is the Phalange as in the past or today, illegal foreign settlers living on occupied Palestinian land. Settler attacks on Palestinian property, lands, and persons have terrorized thousands and killed almost entire families. Palestinian complaints filed against illegal settlers go unindicted by Israel. In fact, as documented by Israeli human rights organisation B'Tselem, "the Israeli military serves the settlers by allowing the attackers to simply walk away". When they do take action, Israeli troops support the settlers, allowing them to continue attacking Palestinians rather than shielding innocent civilians.
And the Israeli military itself continues to commit war crimes with impunity, as evidenced by Israel's repeated attacks on the besieged Gaza Strip over the past decade, which have killed thousands of innocent Palestinians with disproportionate and indiscriminate force, and with great impunity and no accountability.
The dehumanisation of Palestinians by Israel continues because Palestinians are not united. It was this same disunity and division that led Israel to allow its vengeful military regime launch consecutive wars against Gaza in the past decade, and that permits Israelis to occupy even more territory and inflict humiliation and injury. Israel's dispossession and half-century of military rule is supported by unconditional American military aid and diplomatic backing. The government of President Abbas should have realized by now that its enemy is not Hamas but Washington which always forces international bodies like the United Nations Security Council to stop making note of Israel's human rights violations, much less do something about it.
If experience is any indication, the unity government can make headway toward new Palestinian elections. It's the only way to restore the public's faith in a new leadership. If they want this latest push for unity to survive and yield results, then both Fatah and Hamas must display much greater moderation in their public dealings with each other than they have done in the past. They could start working together more – outside pressure and political reservations notwithstanding.
Despite the American-Israeli hurdles and pressure, the Palestinian factions managed to forge a unity government in the past. They held elections that rendered positive results – one being recognition by the UN. It is incumbent upon the political class to join forces once again to pave the way for new elections and prove to their own people and the international community that they have what it takes to establish the independent State of Palestine with Al-Quds as their rightful capital.
847/940
Please type in your comments in English.
The comments that contain insults or libel to individuals, ethnicities, or contradictions with the laws of the country and religious teachings will not be disclosed