CIA's 1986 Plan:
Rasa - A newly declassified document published in the Western media discloses what we have known for years that the CIA began plotting to overthrow the Syrian government since at least 1986, and that the present-day bloodshed and chaos has nothing to do with "democracy" and "freedom".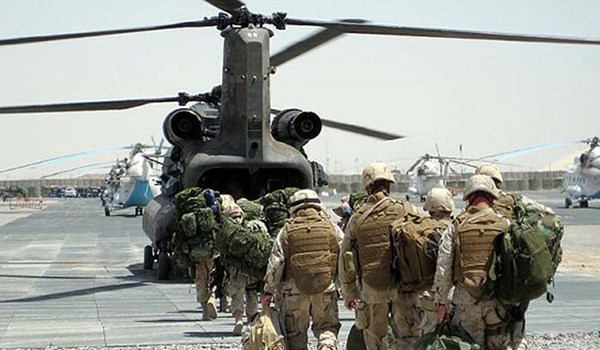 RNA - The declassified memorandum offers different possible scenarios that could have led to the ouster of President Bashar Assad's late father Hafiz Assad and other dramatic changes in Syria. It explores different scenarios that could have led to the ouster of his government.
Specifically, it seeks to clarify the individuals and groups that might impel or impede takeover attempts and presents indicators that would suggest specific scenarios are unfolding. Among them, escalating communal violence (present-day sectarian violence) into civil war.
The idea is to keep alive the potential for "minor incidents" like local protests to grow into major flare ups of sectarian violence and armed clashes with the central government. Interesting enough, in the CIA's view, the conclusion is this:
-Once the communal violence begins, the United States and other parties to the Middle East peace process would find effective diplomacy with Syria increasingly difficult, and a weak central government in Damascus might add to Syria's attractiveness as a haven for terrorists.
-US interests would be best served by a Sunni regime controlled by business-oriented "moderates" (present-day "moderate" rebels). Business moderates would be a strong need for Western aid and investment to build Syria's private economy, thus opening the way for stronger ties to Western governments. This group's preoccupation with economic development and its desire to limit the role of the military would give Sunnis an incentive to avoid a war with Israel.
-We believe Washington's gains would be mitigated, if Sunni fundamentalists assumed power. Although Syria's secular traditions would make it extremely difficult for religious zealots to establish an "Islamic State" (present-day ISIL), if they succeed, they would likely deepen hostilities with Israel and provide support and sanctuary to terrorist gourds.
If this whole scenario seems familiar, it is. It is under the same program that decades later the CIA in yet another declassified memorandum urged the White House officials to arm the so-called Free Syrian Army in 2012 to give them a chance to overthrow President Bashar Assad. This was before the terrorist group of ISIL broke away from Al-Qaeda in Iraq, and before the refugee situation that led to a mass exodus to Europe.
As per the 1986 program, the United States and its allies continue to press for a military resolution to the Syrian conflict resulting in the end of the Assad presidency. They keep escalating the war and creating the conditions that allows ISIL and other terrorist groups to gain ground and terrorize and slaughter the Syrian population. However, in 1986 the CIA was wrong to assume they would deepen hostilities with Israel. On the contrary, the United States, Israel, Saudi Arabia, and several others openly coordinate and cooperate with these "moderate" terrorists – or what they used to call "business-oriented moderates" – that sell stolen oil at knock-down prices to Turkey and Europe. They continue to counter the Syrian government and its Iranian-Russian allies through diplomatic and economic pressures and sanctions as well.
It's long been known that then-CIA Director David Petraeus recommended a program to secretly arm and train "moderate" terrorists in 2012 to topple the Syrian government. The newly published CIA memorandum reveals that senior CIA officials were actually pushing a multi-tiered plan to engineer government's ouster much longer before that. Former American officials involved in the discussions have already confirmed that to the corporate media.
They talk about an "ops plan" that included all the elements they believed were necessary to topple the government. They say the White House and CIA leaders "had made it clear from the beginning that the goal of our task force was to find ways to remove President Assad from office." They had come up with 50 options to facilitate that. Their ops plan laid them out in black and white for a while, but in the end, the political leadership gave them the go-ahead to implement it.
So here we go again. The ongoing chaos and bloodshed has nothing to do with freedom and democracy and everything to do with the United States and its colonial designs for the region, including keeping the Muslim world at a state of war in order to protect Israel. This should help us understand who is really responsible for the current humanitarian catastrophe and bloodshed, and who should be held to account at the International Criminal Court in The Hague.
A lot has been invested in the six-year long push to oust the Syrian government. For the Persian Gulf Arab monarchies, the US, Turkey, Israel, and Britain, it is inconceivable that the Syrian state overcame the CIA plot and still endures intact. So now plan B is in effect for as far as the eye can see:
1) The US will continue to bomb the civilian infrastructure on the pretext of bombing ISIL sites inside Syria.
2) The US will continue to warn the Syrian government not to interfere while coalition jets fly over Syrian territory.
3) If ISIL or "moderates" uses one of the many CIA-supplied MANPADS now in their hands to down a US/Western military plane, US will respond (as promised) by simply expanding the scope of its illegal campaign to bombing Syrian government facilities. And on and on.
The uncomfortable truth is that there can be no peaceful solution to the crisis under these awful circumstances. The CIA-plotted regime-change campaign is the main culprit for the perils of present-day sectarian polarization. In recent weeks this has been reinforced by the Pentagon's decision to send more troops to Syria, and by the Saudi-led camp that has ratcheted up the rhetoric against Iran.
On that score, the dig-in parties will continue to place Damascus and its allies in their gun sights, pitting Sunnis against Shiites, and Kurds against Christians. They will continue to provide cash, weapons and assistance to their terror proxies and "business-minded moderates". The CIA's newly declassified memorandum says they won't stop this proxy war short of total destruction of Syria. That's been the plan since at least 1986.
847/940
Please type in your comments in English.
The comments that contain insults or libel to individuals, ethnicities, or contradictions with the laws of the country and religious teachings will not be disclosed