Service :
22 February 2017 - 20:58
News ID:

427590
Analyst:
Representatives from 80 countries have attended the Sixth International Conference in Support of the Palestinian Intifada hosted by Iran's capital Tehran in solidarity with the Palestinian people in the face of Israeli atrocities.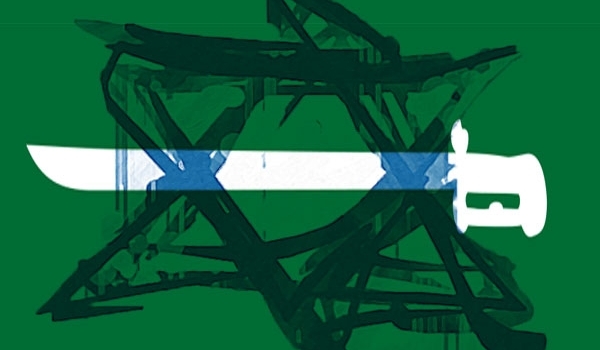 RNA - On this occasion, Press TV has asked Catherine Shakdam, director of Shafaqna Institute for Middle Eastern Studies, as well as Maxine Dovere, journalist and political commentator, to share their views on the Israeli-Palestinian conflict.
Catherine Shakdam believes the very creation of Israel was based on the imperial powers' agenda to remake the Middle East and play along ethnic and sectarian lines so that people would live in division and never fight imperialism.
She also noted that the entire war narrative across the Middle East has been founded on the misconception that people from certain religious communities cannot live alongside each another.
"We need to remember the reason why religious communities have an issue with one another. It is because certain powers - and I am referring to the US and the Saudis - have worked to create and engineer those tensions by pushing money and promoting certain agendas and ideologies which is Wahhabism or Zionism that created those tensions," she said.
She drew an analogy between Wahhabism and Zionism, saying the two ideologies are very similar in their structure, the way they function and their promotion of "exclusionism."
According to Shakdam, it is Israel that is annihilating Palestine and not the other way around, and Palestinians are fighting for the recognition of their survival, identity, traditions, history and national sovereignty.
She further asserted that Zionism is a "political construct" based on fascism and directed at the ethnic cleansing of Palestinians, arguing that Palestine has "systematically disappeared" in order to please the Zionist agenda. Israel seeks to make Palestinians disappear and deny their existence, Shakdam noted.
The analyst also stressed that religious freedom is an "inherent human right" and that Judaism has a right to exist just as other religions do.
Zionism, Shakdam said, is based on exceptionism, and Israelis consider themselves to be above the law, adding Israeli killings are deemed as "righteous" but when Palestinians defend themselves and exercise their natural right to resist oppression, it is called "murder."
The analyst concluded by saying that Palestinians have no other choice but to resist because the alternative would be "complete disappearance and ethnic cleansing."
Meanwhile, Maxine Dovere, the other panelist on the program, maintained that divisions have long existed in the Middle East, arguing that by developing a regional concept, there could be a more positive future for everyone in the region.
Dovere highlighted the need for a peaceful resolution of the crisis which she said would be possible through a two-state solution.
"Vis-à-vis the Palestinian situation, I am one who believes very adamantly in the two-state solution. I would very much like to see those who have the history and the future of the Palestinian people as their real concern have a land mass, a Palestinian state, just as much as I would like to see the Jewish state continue to grow in the land that is their heritage," she said in conclusion.
847/940
Please type in your comments in English.
The comments that contain insults or libel to individuals, ethnicities, or contradictions with the laws of the country and religious teachings will not be disclosed