Zarif:
Rasa - Iranian Foreign Minister Mohammad Javad Zarif says sanctions and threats will never work against the Islamic Republic, urging the United States to adopt the language of respect on Iran.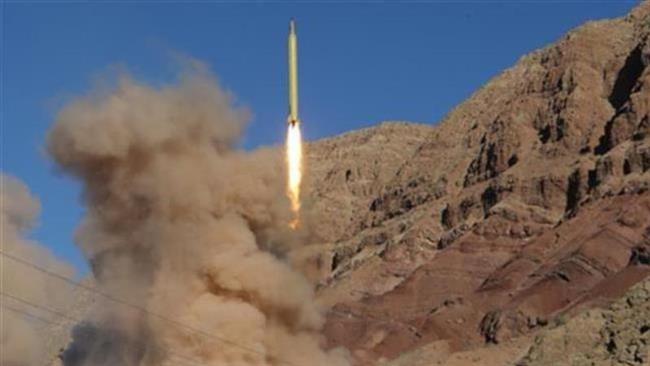 RNA - "Threats do not work against Iran. It would work much better if they decided to use the language of respect, the language of mutual interest," Zarif said in an interview with NBC News on the sidelines of the Munich Security Conference amid the recent escalation of hostile rhetoric used by US President Donald Trump's administration against the Islamic Republic.
Zarif warned that Iran does not "respond well" to such threatening language and dismissed sanctions as ineffective.
The White House recently said it was putting Iran "on notice" over its test of a ballistic missile and then imposed fresh sanctions on several companies and individuals mainly over Iran's defensive missile program.
The US Treasury Department said on February 1 that Washington had imposed sanctions on 13 individuals and 12 entities as part of bids to ratchet up pressure on Iran.
Washington claims that a recent missile test by Iran violated UN Security Council Resolution 2231, which endorsed the 2015 nuclear agreement, known as the Joint Comprehensive Plan of Action (JCPOA), between the Islamic Republic and the P5+1 group of countries, including the US.
Resolution 2231 calls on Iran "not to undertake any activity related to ballistic missiles designed to be capable of delivering nuclear weapons, including launches using such ballistic missile technology."
Iran has repeatedly announced that missile tests are the nation's inalienable right to self-defense and its missiles are not designed to carry nuclear weapons. The Islamic Republic has also vowed a crushing response to any military attack against it.
Little appetite for opening "Pandora's box"
Zarif also ruled out the possibility of renegotiating the JCPOA, saying any such an attempt would be tantamount to opening the "Pandora's box."
"I believe the nuclear deal is going to last," the top Iranian diplomat firmly declared.
Trump has on numerous occasions criticized the JCPOA, referring to it as "the worst deal ever negotiated." During his election campaign, he also vowed that he would "tear up" the JCPOA or try to renegotiate its terms.
In his remarks, Zarif criticized the US implementation of the JCPOA as "lackluster" and "slow."
"It's a multilateral deal and multilateral deals cannot be reopened for negotiations because it would open a Pandora's box," the Iranian minister pointed out.
He said "Iran has many options" on the table if the US opted to unilaterally scrap the nuclear agreement.
The JCPOA places certain limits on the Iranian nuclear activities in exchange for the lifting of nuclear-related sanctions.
Possibility of Zarif-Tillerson meeting
The Iranian foreign minister did not dismiss the possibility of a meeting with US Secretary of State Rex Tillerson if there is a need for discussions about the JCPOA.
"The possibility has not arisen, no request has been made," he said.
"If a need arises to deal with the nuclear issue we have, we have mechanisms within the nuclear agreement for meetings of the ministers," he added.
Trump travel ban order 'absurd'
Elsewhere in his remarks, Zarif weighed in on Trump's proposed, but currently stalled, travel ban on seven mainly Muslim countries, including Iran.
"It shows the hostility is towards all Iranians, even Iranian members of Parliament in Europe, because there are ministers, members of parliament in Europe who were born in Iran and they cannot enter the United States. This is absurd," the minister said.
"What is the message that the United States government is trying to send?" he asked.
In response to a question about a potential escalation of hostilities between the US under the Trump administration and the Islamic Republic, he said, "Iran is not interested in conflict."
"I believe at the end of the day reason and rationality will prevail... There is no cause to be served and great cost to be paid," he added.
In a move which sparked widespread censure, the US president signed a sweeping executive order on January 27 to bar the entry of citizens from Iran, Iraq, Libya, Somalia, Sudan, Syria and Yemen for 90 days and imposed a 120-day halt on all refugee resettlement programs.
Strongly criticizing the move, Iran summoned Swiss Ambassador to Tehran Giulio Haas on January 29 to protest against the US president's discriminatory decision to restrict entry into the country.
US District Judge James Robart in Seattle, Washington, suspended the order nationwide on February 4 after his state challenged its legality. A three-judge panel in the 9th US Circuit Court of Appeals upheld Robart's ruling.
847/940
Please type in your comments in English.
The comments that contain insults or libel to individuals, ethnicities, or contradictions with the laws of the country and religious teachings will not be disclosed