Leader's Top Aide:
Rasa - Iranian Supreme Leader's top aide Ali Akbar Velayati blasted US President Donald Trump for his support for the 2009 post-election unrests' leaders in Iran, and said his administration is too "little to decide for Tehran".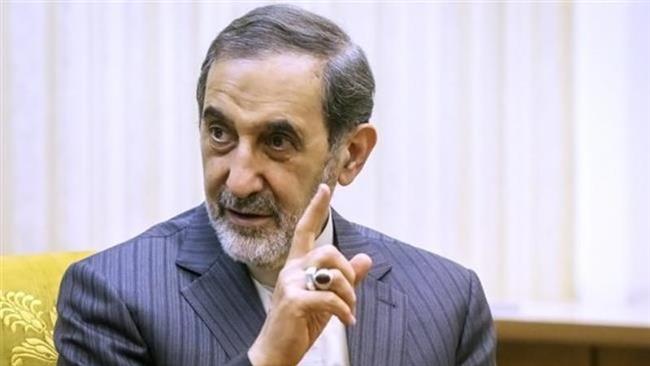 RNA - "Mr. Trump's administration is too little to order the Islamic Republic of Iran's government what to do," Velayati told reporters in Tehran on Wednesday.
He warned Trump of his administration's possible collapse, reminding that Trump has already lost two of his administration members only a few weeks after the start of his presidency.
Stressing Iran's might and power, Velayati said, "At present, the Islamic Republic of Iran is the first regional power and it doesn't withdraw from its righteous positions because of such nonsense words."
Back in June 12, 2009, Iran was under the spotlight for a hot presidential race. Over 85% of eligible voters came to the polling stations to elect a president for the next four years. Incumbent President Mahmoud Ahmadinejad, former prime minister Mir-Hossein Moussavi, former chief commander of the Islamic Revolution Guards Corps Mohsen Rezaei, and former parliament speaker Mehdi Karroubi were candidates, with the first two being the candidates of choice for the majority in the country.
But, Moussavi, apparently so assured of his definite victory that hours before the initial results were announced by the Interior Ministry, called a press conference to declare just at the end of balloting that he had won a landslide victory and would be the next president.
Yet, when official results were released the next day, the election headquarters said from a total number of 39,165,191 ballots cast in the 10th presidential election, Ahmadinejad won 24,527,516 votes, which accounted for 62.63% of the votes, while his main rival Mir-Hossein Moussavi could secure only 13,216,411 (33.75%) votes.
Mohsen Rezaei stood third with 678,240 votes (1.73%) and Mehdi Karroubi came last with 333,635 votes (0.85%) cast in his favor.
Following the announcement of election results, supporters of both Moussavi and Karroubi took to the streets, mainly in Tehran, in daily rallies and riots led by their defeated candidates to shout their protest, alleging election fraud.
Then, the Guardian Council set up a special committee to do a partial vote recount. The top legislative body confirmed that the recount of 10 percent of the ballot boxes had shown no irregularities in the vote.
According to Iranian law, the Guardian Council's approval of the vote negates the possibility of an election re-run.
President Ahmadinejad was sworn in for a second four-year term during a special ceremony held at the parliament weeks later.
Nevertheless, Moussavi and Karroubi's stubborn insistence on election fraud continued to make parts of Tehran scenes of unrest for several months.
But after people from different walks of life staged major rallies across the country in support of the Islamic Republic and the rule of law as well as the Guardian Council's endorsement of the 10th presidential election, calm was restored in the capital. The largest such rally took place in Tehran on December 30, 2009 with millions of participants, which knocked the steam out of the seditious moves of Moussavi and Karroubi and their foreign backers.
847/940
Please type in your comments in English.
The comments that contain insults or libel to individuals, ethnicities, or contradictions with the laws of the country and religious teachings will not be disclosed