Leader's Advisor:
Rasa - Top advisor to the Leader of Islamic Revolution reiterated that Iran would never abandon its principled stances in the face of mounting pressure from the weeks-old US administration.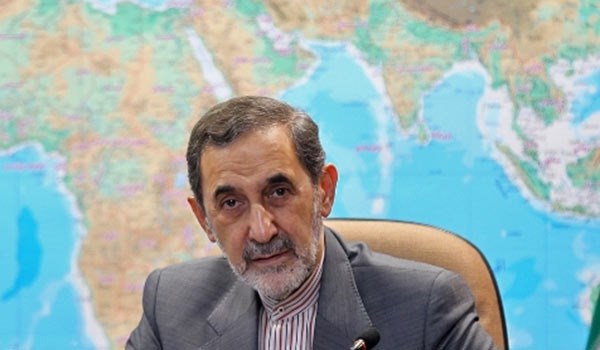 RNA - New US President Donald Trump, who has adopted an aggressive policy on Iran, seized on a Jan. 29 Iranian ballistic missile test to toughen the remaining sanctions by imposing new measures on 25 entities and individuals allegedly linked to Tehran's missile program.
Iranian officials have dismissed Trump's warnings over the missile launch, prompting him to say Iran is "playing with fire". He warned that his administration would not be as "kind" toward Iran as that of his predecessor Barack Obama and declared that he would not rule out military action.
"We are used to these threats and they do not concern us. Moreover, Mr. Trump is taking the same line as former American presidents since the Islamic Revolution. They have all taken a negative stance on Iran. He is exactly like them. The only difference between Mr. Trump and his predecessors is that they used to work in the shadows whereas he says what the Americans think," Ali Akbar Velayati said.
He made the statement in a recent interview with French newspaper Le Monde and France 24 days after the Leader of Islamic Revolution Ayatollah Seyyed Ali Khamenei said Trump's hostile measures only weeks into his young presidency have helped uncover "the true face of America".
"Of course, we are thankful to this newly-elected gentleman, because he has relieved us of [a lot of] trouble and by revealing the true face of America, has proven what the Islamic Republic of Iran had said during [the past] 38 years about the political, economic, moral and social corruption within the ruling system of America," Ayatollah Khamenei said on Tuesday.
Missile Program for Defense
Velayati said Iran intends to rely on its domestic resources and capabilities to maintain its resistance against US pressures. "Iran has a lot of potential: ancient history, large territory and rich culture and civilization, and we are ready to face down these pressures. The American Congress and Senate seem to have nothing better to do than to sign in laws and decrees against Iran. This has no impact on our lives. We aim to stand tall and remain independent," he said.
Trump's fellow Republicans who dominate the Congress unanimously oppose the 2015 Iran nuclear deal and introduced myriad anti-Iran measures during the previous Democratic administration to interfere with its full implementation.
Asked about the likelihood of a change in missile policy due to US threats, Velayati said the aim of these tests is to strengthen Iran's defense capabilities, which will not stop due to Trump's threat.
"The ballistic tests will continue as planned. Maybe we will announce them, maybe not. We must defend ourselves and we're not going to ask permission from Mr. Trump or anyone else," he said.
The senior official warned that Trump's decision to withdraw from the nuclear accord, which he promised while campaigning for the White House, would backfire.
"If the nuclear deal is compromised, it is the westerners who would lose out because we know that the members of P5+1 are against this agreement being put back on the table. Furthermore, the agreement was validated by the United Nations so to tear it up, there would have to be another vote. The permanent members of the US Security Council like China would not accept that," he said.
P5+1 stands for the group of six powers that negotiated the pact with Iran to give it sanctions relief in exchange for an end to international sanctions.
847/940
Please type in your comments in English.
The comments that contain insults or libel to individuals, ethnicities, or contradictions with the laws of the country and religious teachings will not be disclosed