Service :
12 December 2016 - 22:21
News ID:

425739
Clinton's Mail:
Rasa - Recently disclosed chain of emails between the former US Secretary of State and 2016 presidential election runner up Hillary Clinton and her advisor Sidney Blumenthal once again shed light on the reality of the Saudi role in crushing the Bahraini uprising and killing anti-regime protestors.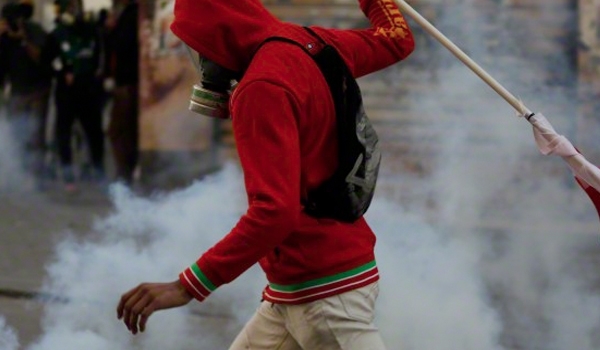 RNA - The email sent by Clinton's advisor on March 16, 2011 seems to have contributed to the US stance that somewhat opposed the entrance of Saudi forces to Bahrain at first, Bahrain Mirror reported.
The former State Secretary herself has stated multiple times that Washington denounces the military option in Bahrain and deems it a wrong solution. She also described the situation in Manma as concerning at the time.
Clinton's statements were made on the same day she received this email, containing information from "knowledgeable sources" regarding the future Saudi and Emirati role in Bahrain. It was on the same day the military forces raided the Pearl Roundabout and attacked the protestors camping there, leaving a number of demonstrators killed and hundreds injured. This was followed by a 12-hour curfew in the area and months of police state conditions.
According to what Clinton reported in her memoirs, it seems that her call to the Saudi Foreign Minister to stop the invasion of Saudi forces and her prediction that there will be a "bloodbath" were all based on information disclosed to her about a clear Saudi role in the crushing of the uprising- this information was provided to her in this said email.
This document numbered C05778978 is one among over 30,000 of Hillary Clinton's emails when she was State Secretary that the US Administration was obliged to make public in February 2016 under the Freedom of Information Act. On March 16, 2016, WikiLeaks documented and published all the documents in the form of texts to facilitate research.
Blumenthal's email sent to Clinton is a "report" on the "Dramatic New Libya & Bahrain Developments," in which he described the deployment of Saudi forces in Bahrain as an "invasion".
The report confirms that "during the early morning of March 16, 2011, according to individuals with direct access to the security forces of Saudi Arabia, the government of Bahrain's King Hamad bin Isa al Khalifa privately told military advisors to Saudi King Abdullah bin Abdul Aziz that the 1000 man Saudi security force which entered Bahrain on March 13 should shoot to kill, if needed, to aid overwhelmed Bahraini security forces in dispersing anti-government demonstrators."
"These individuals state that, in coordination with the Bahraini forces, the Saudi troops opened fire on demonstrators in Pearl Square, killing at least 12 protestors and wounding another 30-50 people," the report further states, adding that a "twelve hour curfew is now in place in Manama."
This document published by WikiLeaks reveals that according to these Saudi officers, "King Khalifa, and Prime Minister Khalifa Bin Salman al Khalifa are increasingly concerned as the demonstrators rally around a call for the establishment of a constitutional monarchy in Bahrain, with the current rulers stepping down." The document further stresses that the King was "determined to use as much force as necessary to end this uprising, and regain control over the majority Shiite population in his country."
"In this regard, King Khalifa turned to the 2009 mutual defense agreement among the Persian Gulf Corporation Council states; and asked the Saudis to send in troops," it adds.
The report also notes that "the United Arab Emirates (UAF,) will send in 500 police officers to support of this GCC operation," pointing out that according to knowledgeable sources, "these police forces will join Saudi and Bahraini troops in seeking out and detaining anti-government personnel outside of Manama over the next week."
The report further mentions a source comment that says "knowledgeable individuals state that King Khalifa and King Abdullah, as well as their senior advisors, realize that these military moves may further inspire unrest in the Shiite communities in both Saudi Arabia and Bahrain."
"These officers believe that press reports regarding Bahraini troops firing on hospitals to prevent injured people from receiving treatment, were planted by covert action operatives of the MOTS." The report further read that "they also received reporting from sensitive sources that the leaders of Shiite mosques in Bahrain are now seriously urging people to commence a jihad against the government."
847/940
Please type in your comments in English.
The comments that contain insults or libel to individuals, ethnicities, or contradictions with the laws of the country and religious teachings will not be disclosed