Rasa - Human rights groups, activists and world governments continue to dismiss Saudi Arabia's explanation for the execution of journalist Jamal Khashoggi at its consulate in Istanbul on October 2.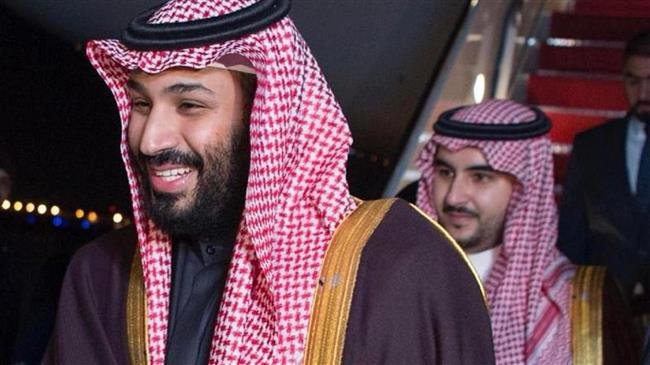 RNA - Activists and human rights groups have even delivered a petition to the US State Department demanding justice for the Saudi journalist. They say Khashoggi was killed in the Saudi consulate not in a "fistfight" that went wrong (chokehold) rather in a grisly torture and assassination by a hit team acting on orders from the highest levels of Saudi leadership.
They point to the fact that Turkish officials have alleged to the press that a team of Saudi agents - including a doctor specializing in autopsies - brought a bone saw into the consulate, where they tortured, killed, and dismembered Khashoggi, who was a US resident and Washington Post columnist.
Meaning, Saudi Arabia's explanation for the arbitrary execution of Khashoggi is just not plausible. No government should ever accept it or the pretense at investigation. The world community wants a trustworthy, impartial, and transparent investigation by the United Nations that will actually identify the killers and the mastermind, and bring them to justice.
The good news is that Human Rights Watch's UN Director Louis Charbonneau has echoed similar sentiments, stating: "We need accountability and in order to have accountability, we need credible information and an investigation."
Without a doubt, the Saudi explanation is ridiculous on its face. An investigation by the Saudis is equally ridiculous. This was in no way an accident. Jamal didn't just die during a struggle. He was killed by a Saudi team of assassins in the Saudi consulate.
More so, the Trump administration's response to the latest developments was in no way satisfactory, and the US is not fit to carry out an investigation either. President Donald Trump has been ridiculed for accepting denials of any wrongdoing by Saudi authorities and ignoring mounting evidence that a team of Saudis murdered Khashoggi. Asked about Saudi Arabia's new claims, Trump told reporters he has confidence in the "fistfight" explanation and called the supposed findings a "good first step."
Trump - who also rebuffed demands that the US cut off arms sales to the regime and military assistance for the war on Yemen in light of Khashoggi's killing - even has been accused of conspiring with Saudi officials to obstruct justice.
Nevertheless, Riyadh's admission that Khashoggi is dead and that it "has taken action against the suspects," or that it has fired five top officials and taken 18 people in custody is not enough. These men didn't act alone. They took direct orders from the Saudi leadership. Audio and visual recordings have also suggested that Saudi officials close to the crown prince Mohammed bin Salman are the perpetrators.
According to Fars News Agancy, this didn't happen in a vacuum. It happened in a context of an increased crackdown on dissent since June 2017 when MBS took his position. Since he took power, the detention of dissidents has increased including human rights defenders. The Saudi-led war on Yemen also has escalated with huge humanitarian consequences. The regime has now set up a commission that is reportedly being led by MBS - an accused war criminal for killing thousands of civilians in Yemen - to overhaul the Saudi intelligence operation! Lest we forget, shortly after Khashoggi disappeared, he told the media that the journalist had left the consulate unharmed!
At any rate, the international civil society should denounce the Saudi explanation and demand UN action in response to the initial lie that the journalist hadn't been killed. The admission by Saudi authorities that Khashoggi was murdered in their custody plainly exposes all their previous claims and lies. The mobster regime must not be allowed to get away with murder.
The world community should also join efforts to call for a UN investigation into the torture and murder of Khashoggi to avoid a whitewash. Any inaction sends an incredibly chilling signal to journalists around the world that their lives don't matter and that the Saudis can have them murdered with impunity.
The only way to ensure that there is no whitewash in the case of Khashoggi is that the UN takes on an independent, transparent and international investigation. This is what the world body was created for. We don't want the culprits investigating themselves.
847/940
Please type in your comments in English.
The comments that contain insults or libel to individuals, ethnicities, or contradictions with the laws of the country and religious teachings will not be disclosed