Rasa - Saudi Arabia has finally confirmed the death of missing Saudi journalist and Washington Post columnist Jamal Khashoggi, claiming he died in a fight involving more than a dozen Saudi officials at the country's consulate in Istanbul.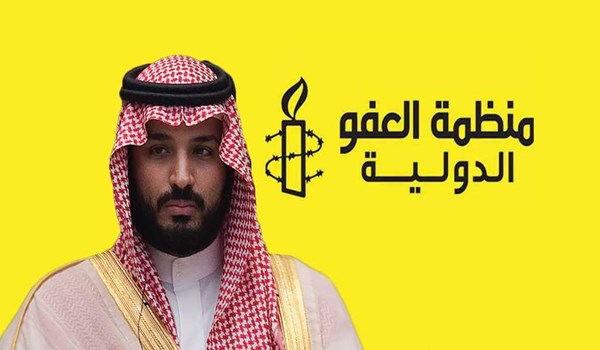 RNA - After 18 days in which it insisted it had no involvement in the journalist's disappearance, Riyadh conceded that Khashoggi died as a result of the altercation after he had come to the consulate to obtain paperwork needed for his upcoming wedding. An announcement carried on Saudi state TV said discussions between Khashoggi and officials at the consulate quickly turned violent, and ended in his death. Those responsible then tried to cover up the death.
The statement was the first official confirmation of Khashoggi's death in Turkey, and the first acknowledgment by Saudi Arabia of its role in it. Five high-ranking officials have been removed from their posts, including the deputy head of the Saudi intelligence service, and 18 Saudis have been detained. The question now is what next?
A- The murder of journalist Jamal Khashoggi has put Saudi Arabia under global scrutiny. This should come as no surprise if it also provokes an international outcry and ends the unnecessary US-backed, Saudi-led war on Yemen. After three-and-a-half years of devastation, the besieged people of Yemen are still suffering. Thousands have been killed in indiscriminate airstrikes, with millions displaced and on the brink of famine. Saudi Arabia is responsible for much of that devastation and the United Nations has accused the brutal regime of war crimes. Of course, Riyadh is either denying them altogether or trying to cover up their role – just like it did over the death of Khashoggi in its consulate in Istanbul:
B- When asked if he found the Saudi explanation credible, US President Donald Trump said he did. He called the official statement from Riyadh a "good first step" and said talks with Saudi officials would continue, including raising some questions about their account of events. Trump said he would work with Congress to develop a response to Khashoggi's death, but said that he didn't want sanctions to affect US arms sales to Riyadh.
C- While Trump has been focusing on bullying and sanctioning Iran over its fight against terrorism in Syria, the US has also been selling weapons to Saudi Arabia to attack Yemen. Because of Trump, Saudi Arabia may never reap the consequences of its actions, but the world should be wary of this regime. Turkish officials and media outlets believe a Saudi hit team that flew into and out of Turkey on October 2 killed and dismembered Khashoggi, who had written columns critical of Saudi Crown Prince Mohammed bin Salman. Khashoggi is a Saudi citizen and a US resident.
D- This episode reveals the truth behind the veil of Saudi Arabia's civility in places like Yemen and Syria. Trump is also showing us the truth behind the US if he doesn't act against such injustices. The journalist's story is just the tip of the iceberg in Saudi Arabia. The world needs to step up its action against all Saudi injustices in the region.
E- What reportedly happened in the Saudi consulate was nothing to do with reform but more like business as usual. In many ways the crown prince has already been more despotic than previous rulers, so the murky events in Istanbul should not be quite as shocking as they may have first appeared. The world still lambasts Riyadh's war on Yemen, the diplomatic and commercial blockade of Qatar, its forcing of Lebanon's prime minister Sa'ad Hariri to resign (later revoked), and the crackdown on dissent and the media.
F- European officials, like UK Foreign Secretary Jeremy Hunt, have warned there would be "consequences" if Saudi Arabia is found to have been involved in the killing of Khashoggi. Many European banks, businesses and trade delegates will not attend next week's Future Investment Initiative conference to be hosted by MBS in Riyadh. They all state that they are very concerned about Khashoggi's death, and are looking forward to a thorough, credible, transparent, and prompt investigation. They say those bearing responsibility must be held to account. We should now wait and see if they remain loyal to these claims in coming weeks and months.
G- US intelligence agencies investigating the killing of Khashoggi believe it's inconceivable that MBS had no connection to his death. Trump and Secretary of State Mike Pompeo remain tight-lipped about what they know. But he has also allowed the Saudis to come up with a cover story that will clear Saudi leadership of any responsibility, thus allowing the US to continue its deadly cooperation with Riyadh in the war on Yemen.
According to Fars News Agancy, this cannot go on forever. The Khashoggi affair offers a perfect incentive to the world community to stop the Saudi-led war on Yemen as well, which the Trump administration sees as key to its broader Mideast agenda. Both Washington and Riyadh are pathological liars. They have found themselves caught in their own web of deceit and delusion. The crown prince was never a reformist, just as the reality TV star was never going to drain the swamp at the White House.
No number of expensive arms contracts by the bone-saw-wielding Saudis will ever wash away the bloodstains of their victims. No amount of Trump's tweets will ever distract from his disastrous undermining of international values and laws. The warmongers have reached the limits of their shock and awe campaigns in the region, and the time is to act is now.
The world community has what it takes to end the protracted war on Yemen, where the rule of law had collapsed long before the Khashoggi episode, although the world can and should also hold to account those bearing responsibility for the disappearance and murder of the Saudi journalist.
847/940
Please type in your comments in English.
The comments that contain insults or libel to individuals, ethnicities, or contradictions with the laws of the country and religious teachings will not be disclosed