Rasa - With the United States refusing to change its self-defeating policy toward the war on Syria, Russia has intensified its airstrikes against terrorist groups in eastern Aleppo.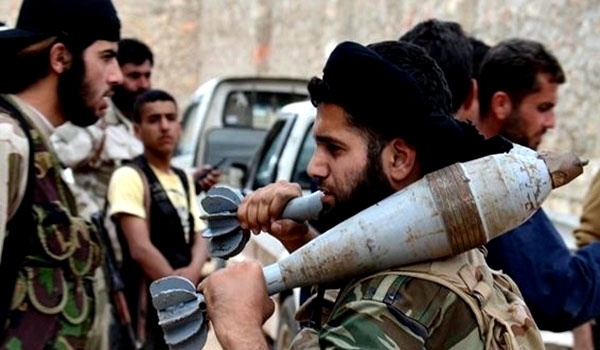 RNA - Taken aback by Moscow's actions, US officials have slammed the move and called are for a no-fly zone over the city. This is confusing, as Russia has always suggested the two should coordinate in targeting terrorist groups - something the US rejected doing. Still worse, the US violated a recent ceasefire agreement for a host of excuses, which are not that hard to debunk:
- It has been clear for US strategists that a no-fly zone would mean mass civilian casualties. According to leaked quotes from a 2013 Hillary Clinton speech, "To have a no-fly zone you have to take out all of the air defences, many of which are located in populated areas. So our missiles, even if they are standoff missiles so we're not putting our pilots at risk - you're going to kill a lot of Syrians."
- Airstrikes by the US-led coalition violate international law as interference into the territory of a sovereign state can only be carried out on authorization of UN Security Council or on request of official legitimate authorities. Russia is the sole country that is carrying out that operation on the legitimate basis at the request of Syria's legitimate authorities.
- Contrary to what US Ambassador to the United Nations Samantha Power has said, Russia is not claiming to target ISIL and Nusra Front in eastern Aleppo. Russia is targeting all terrorist forces in the city. The true intentions behind the move are clear: to liberate eastern Aleppo and end the war. This is not about cooking up a rationale for wider military aggression.
- Civilians are not killed in the ongoing Russian-Syrian airstrikes. They are being used as human shields by Washington's "moderate rebels" to slow down the advance of Syrian ground forces. All information concerning the joint airstrikes is made public at the UN Security Council. Ironically, this is the exact same thing the US is being heavily criticized for, as the Pentagon has admittedly attacked and killed both ISIL militants and civilians.
- Moscow is conducting the airstrikes to smash the terrorist groups that could jeopardize its own security, while its bombardment of ISIL and Al-Qaeda affiliated targets is also meant to support the Syrian government. In alliance with Tehran, Moscow is defending the Syrian government and the Syrian people from the foreign-backed militias aligned against them.
- US officials are terrified to see eastern Aleppo fall into the hands of Syrian armed forces. They are furious about the allied forces of Iran, Syria, Russia and Hezbollah hitting its "moderate rebels," who are heavily armed and backed by the Pentagon - and we forget that these so-called moderates have long been working with Al-Nusra and ISIL, shared their western arms supplies with these two groups and staged joint military operations with them, and we ignore the fact that every day one of Washington's favorite terrorist groups joins either Al-Nusra or ISIL; the last one was Jund Al-Aqsa half of whom joined Al-Nusra on Sunday and the rest arrived in Raqqa on Wednesday to join the ISIL. The only way to stop this is for Washington to establish a no-fly zone, which they can't.
- The ongoing war against terrorist groups by the allied forces is not doomed to fail. It is the foreign-backed terrorists and their co-founders that have no future in the Arab country. Sitting in their thought trap, the regime changers are loath to admit defeat, but the allied forces will achieve their military objectives against the terrorist groups.
As everyone can see, Washington is totally paralysed in terms of formulating a response to this nightmare. The allied forces are not pounding militant groups in eastern Aleppo bypassing the United Nations. This is not a campaign against the civilian population either. They are targeting various terrorist strongholds at the request of Damascus. The ultimate goal is to destroy them and not just "police" them - as the United States has been doing all these dreadful years.
That's why sources in Washington say the White House is cooking a dreadful plan for Syria and has taken introductory steps to execute this plan as soon as the next president comes to office. Other sources in the Middle-East say the scheme focuses on a new strategy for the disintegration of Syria and has been underway for some time now.
847/940
Please type in your comments in English.
The comments that contain insults or libel to individuals, ethnicities, or contradictions with the laws of the country and religious teachings will not be disclosed